WELCOME TO TEMPORARY RESIDENTS
Temporary Residents is your go-to guide for travel tips and inspiration online
WHO ARE TEMPORARY RESIDENTS?
In 2016, we quit our jobs at Disney, sold all our earthly belongings, and hit the road with our 2 cats. We work online, finding new homes every 3 months to live in. Join us as we explore the world, learn about and experience different cultures.
We are currently lost in the maze they call Bucharest, Romania
Places Lived
We have very few possessions and no home base. We travel on a tourist visa and move from Schengen to Non-Schengen countries
every 2-3 months, with our 2 cats, in an attempt to experience each new city as a local.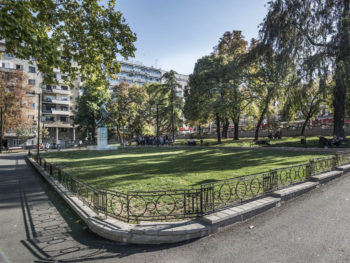 Lately on Instagram (@TemporaryResidentsBlog) Have you seen our latest YouTube video? Click here to subscribe to our YouTube channel
Shoutout from one of our favorite people, adventure traveler and T.V. host, Josh Gates!
We love his shows and his book is an inspiration.
This definitely made our year!
Our Favorites
Sights, sounds, and smells. All for free. The rest you will have to barter for, my friend. Napoleon Bonaparte said, "If the earth were…