Flying into Alesund to start the trip we rented a car and made our way down the country.
Our plan was to enjoy the scenic drive and make a few fun stops before ending up back in Oslo for our return flight. We had expected the highlight to be a river rafting trip in Otta, but Norway made a great impression right away. Everywhere we went was unspoiled, lush, and beautiful in a way that only nature can achieve. There was nothing that we didn't love about Norway.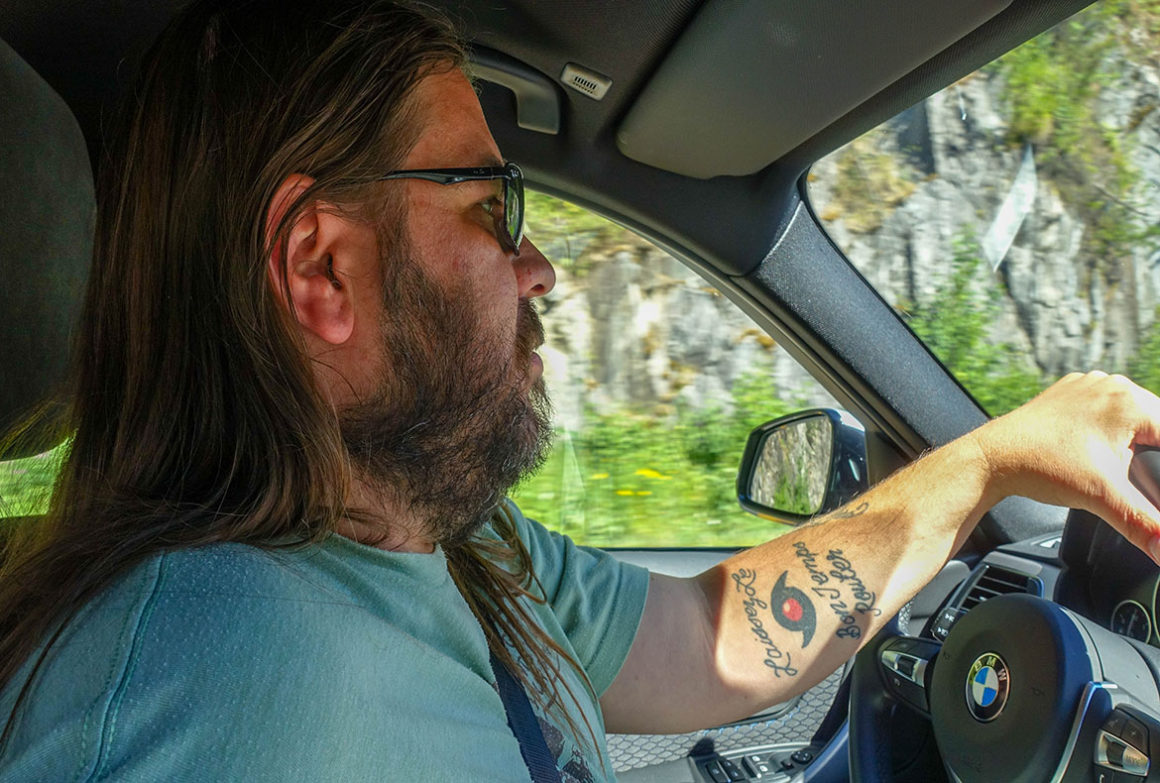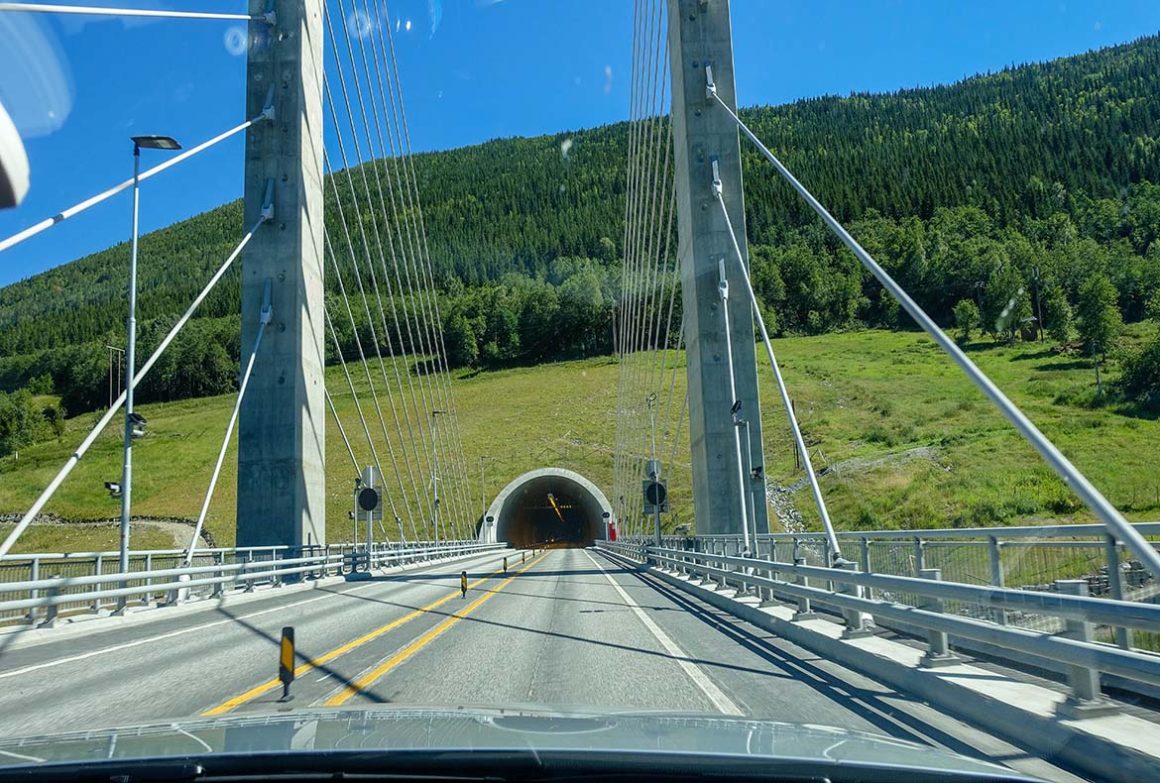 Our first stop was for two nights in a small village beautifully situated by the Geiranger Fjord.
We stayed at Grande Fjord Hotel and our room had a private balcony with stunning fjord views. The scenery there was gorgeous in that classic, every photographer's dream, kind of way. Geiranger has that peaceful feeling you get when you're surrounded by nature. Trying to make the most of our time there, we filled our days with fun activities and leisurely strolls.
We hiked to the Storseterfossen waterfall and rented a boat to see the fjord from the water. Wandering through the village, we stopped to enjoy Kaffi & Svele, a Norwegian batter-based cake served with sour cream and strawberry jam. We spent a couple of hours drinking cider on our balcony while enjoying our view. Making friends with a couple of guys who worked there, we lingered late into the night talking as we enjoyed a few drinks together.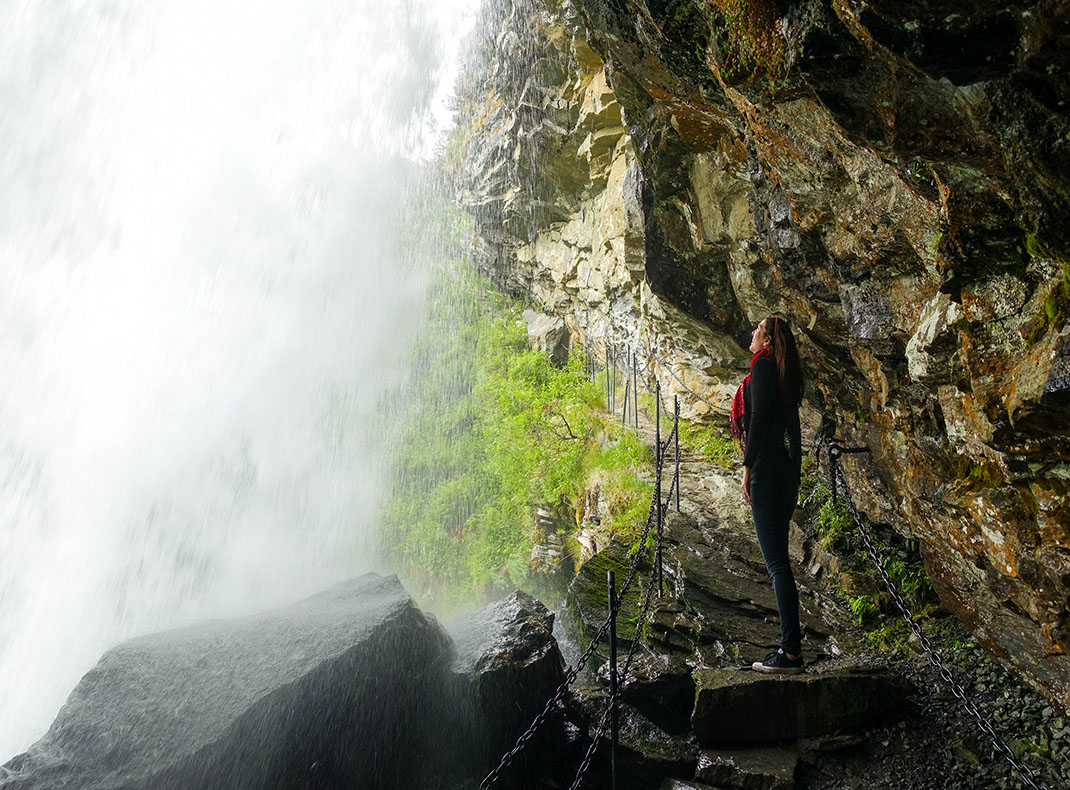 After spending as much time as we could in Geiranger, we drove down to Otta for our river rafting adventure.
We had booked one night in a hotel that had been converted from an old barn house. It wasn't especially nice but it had a roof and a bed. Hell, they had cider to drink and teepees that you could camp in, so it could have been worse.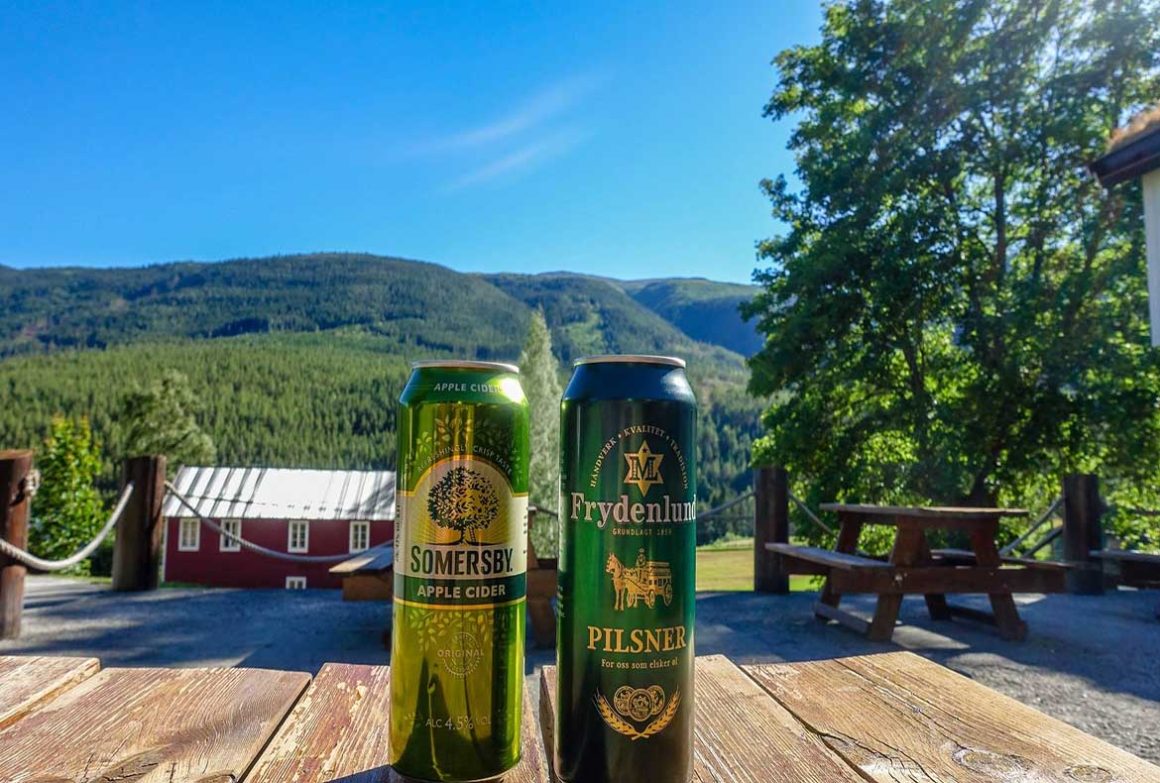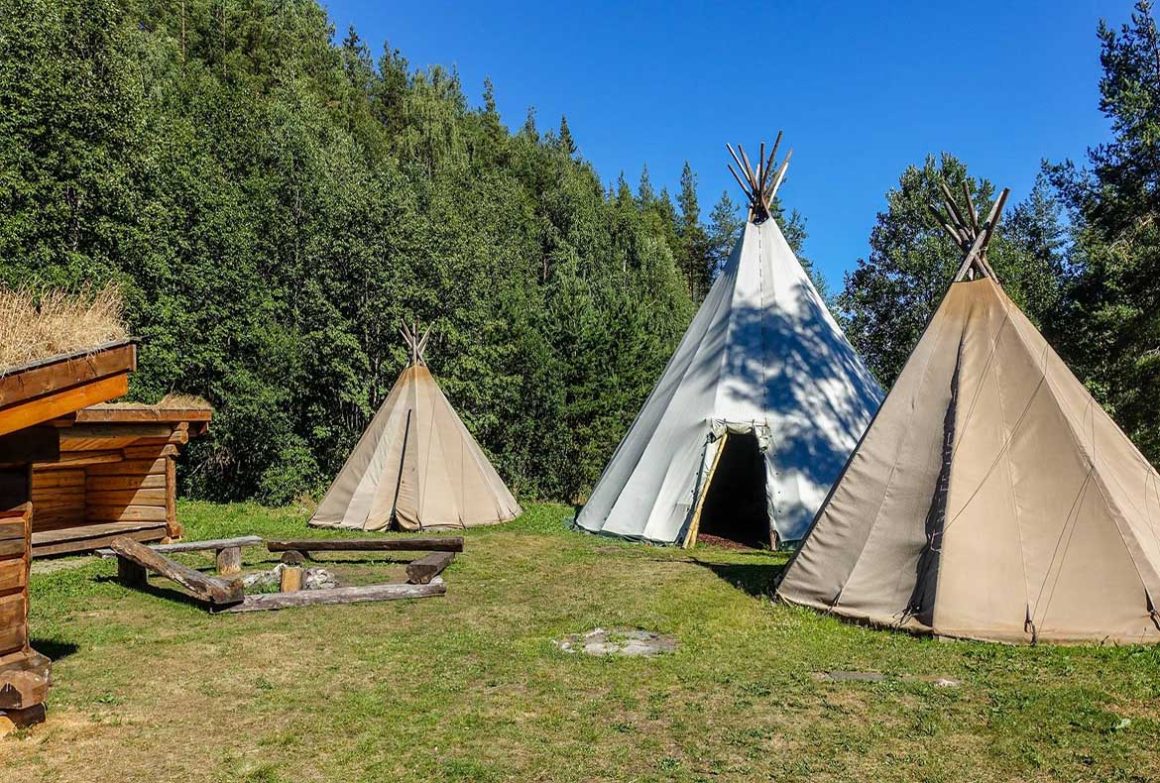 Our room looked like a hospital room, or maybe a dorm room the boy scouts might use complete with bunk-beds.
The sheets were folded on the bottom bunk ready for us to make our own bed. That was definitely a "feature" we'd never seen in a hotel before. The curtain that blocked out the perpetual sunlight of Norway in the summer looked like it had been converted from a child's bed-sheet, covered in a cartoon galaxy of stars and planets. In a way, it sort of tied the room together, mainly because there were no other decorations for it to compete with. Let's just say that this was not our favorite hotel room, but we were here for the rafting.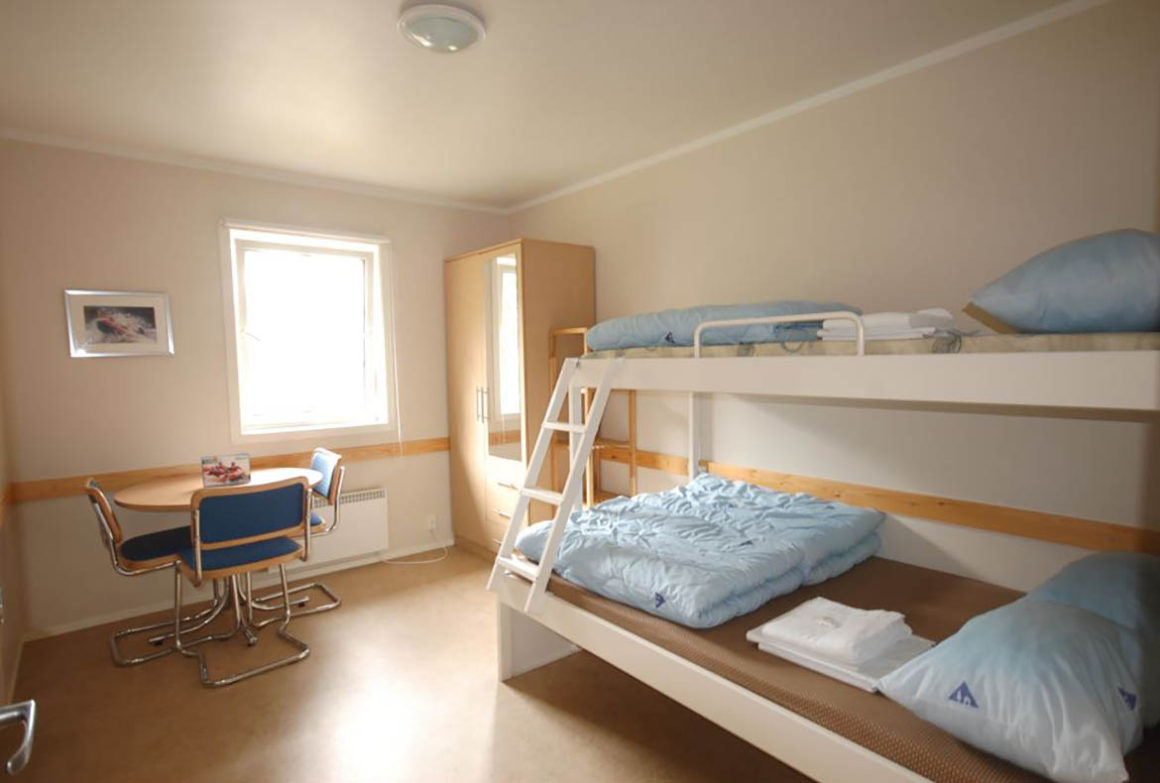 The next morning, we ate breakfast and checked out of the room before meeting up at the designated time and place.
We were given wet-suits, booties, and helmets to change into. Once everyone was ready, we loaded onto a big bus. The rafts were stacked high and strapped to a trailer that was pulled behind the bus. I wouldn't have trusted it on a highway, but it was fine for the short drive to the launch point.
Everyone unloaded from the bus and we were given our paddles.
A safety briefing and demonstration was given before we were assigned our boats. Our guide/rudder named Peter had some additional instructions about how he would shout out his commands. He explained what they meant and what to do when we heard them. It was the important stuff that you really wanted to understand beforehand. It's a better option than trying to figure it all out while the current is sweeping you toward some sharp rocks.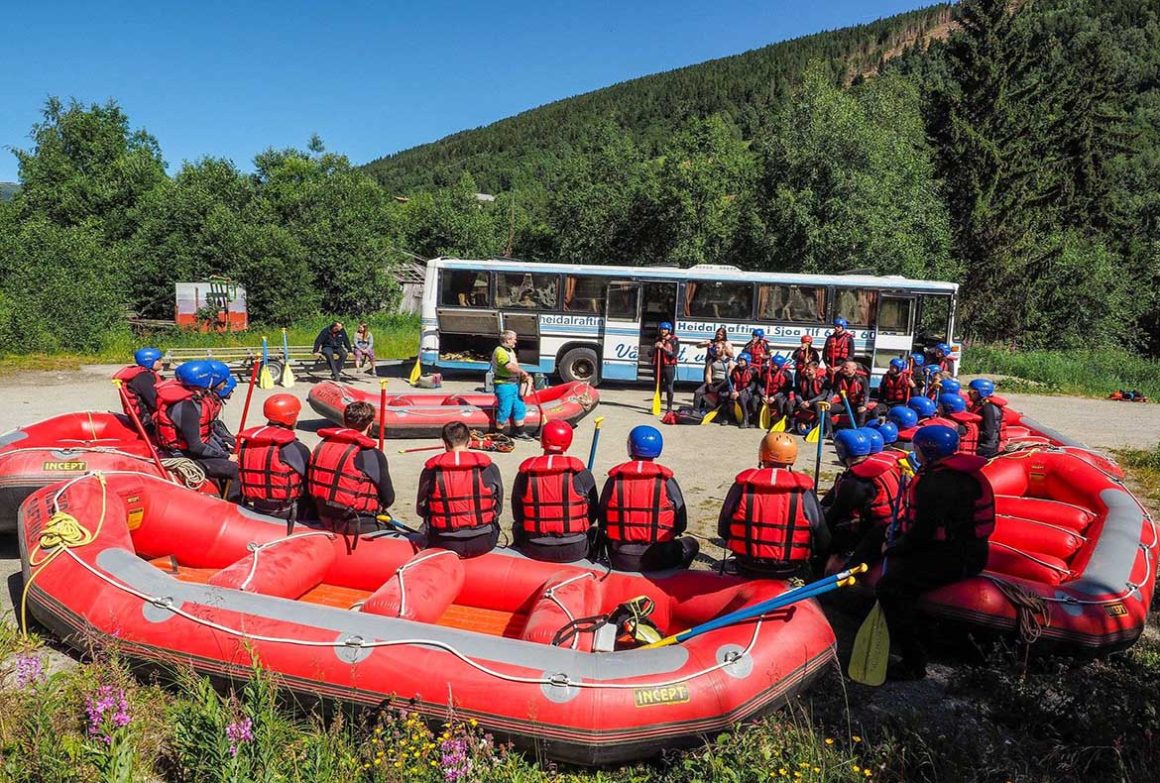 Carrying our raft into the Sjoa River, we got to feel exactly how cold the water was before hopping aboard.
Walking deep enough into the water to launch the raft meant that we were in water up to our sensative parts. We can confirm that the water is very cold. Drifting down the river for a short while, we reached a point where Peter said we would do some surfing. It wasn't a very experienced rafting group, so I don't think anyone had any idea what he was talking about. We knew he wasn't talking about the surfing we were used to in California, but we just went with it. Everyone figured that we'd see what he was talking about soon enough.
We reached a spot where the river went over a long rock, creating a kind of back surge.
Surfing means getting the nose of the raft into the back surge deep enough, that you're being pulled in the opposite direction of the main current. You must paddle hard, but once you get into that pocket of cross-currents, you're rewarded. The river water gushes over you as the raft stays in place. As Mimi could tell you first hand, it was a chilly experience. There were some other profanities screamed along with "So cold! Holy #*%@ that's cold!"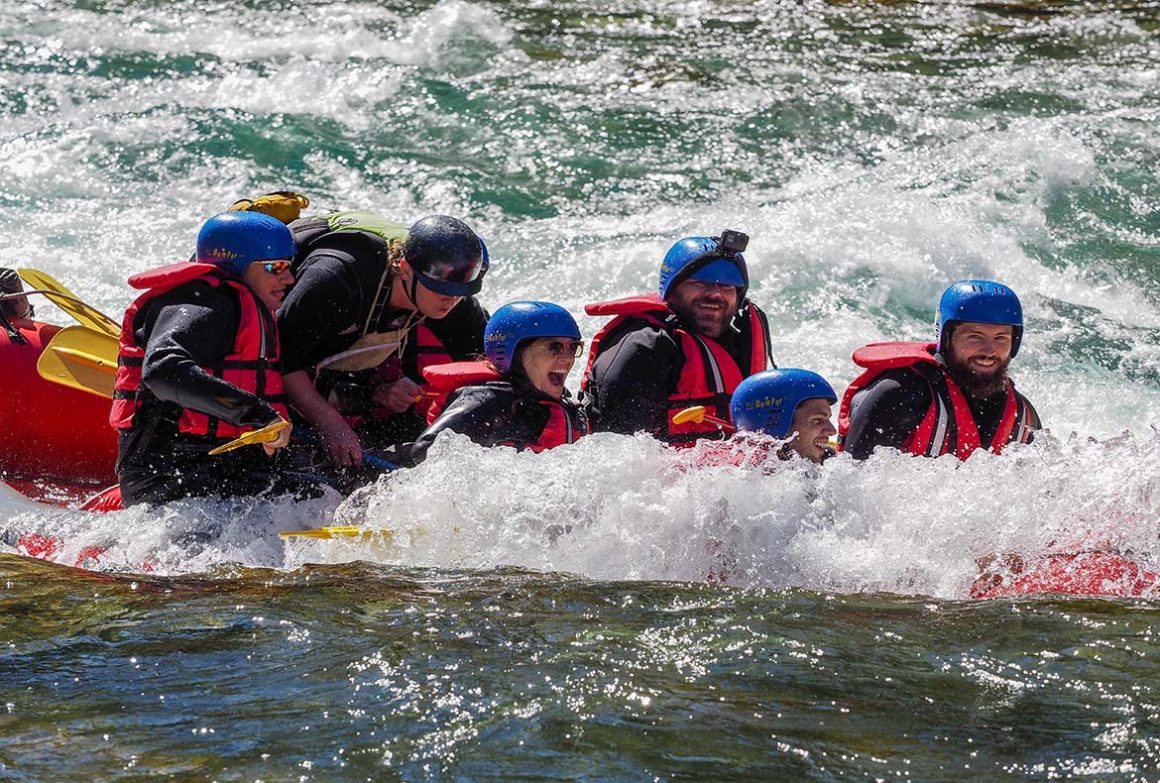 The rest of the day was spent navigating rapids and admiring some of the most gorgeous scenery that we've ever seen.
A lot of the names given to the rapids were in Nordic, but some were pretty amusing. Names like "Washing Machine," "Bye Bye Baby," and "Faukstad-fall," didn't exactly instill confidence but they did sound like a whole lot of fun. We got drenched by rapids a lot, but the raft never flipped over. I'm not saying that I wish we had, but I do think it might have been kind of fun. We hope to go again and personally, I think we're ready for some bigger rapids.
If you go to Norway, we highly recommend that you go river rafting.