The last three years were more amazing than we could have ever imagined!
As we look back on all of the great experiences we've had, we are filled with overwhelming gratitude. It all started with quitting our jobs at Disney, selling all of our earthly belongings, and moving to Europe with our two cats Walter & Olive. Over the last 3 years, we have lived in 13 countries and visited many more. We've explored countless cities, towns, and villages and met lovely people along the way. So, we wanted to say THANK YOU to all of the places and people who were part of making the past 3 years unforgettable! We would like to express our sincere gratitude in their language.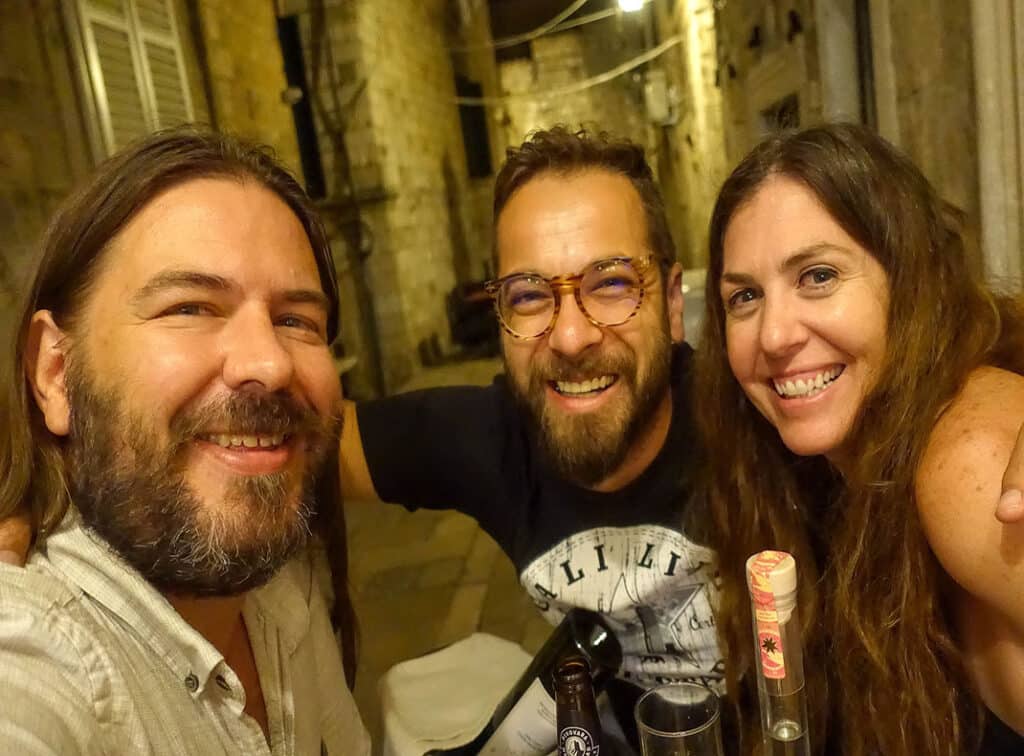 ---
"Hvala" in South Slavic (Bulgaria, Croatia, Serbia)
Hvala Bulgaria for our comfortable apartment in your capital city, Sofia. It was here that Lance sampled your wide variety of meat, some of which was served on a sword and/or on fire. We were happy to celebrate Baba Marta with you, marking the end of the cold winter and the beginning of the spring while living there. You introduced us to Rakija, and confirmed that it also doubles as lighter fluid.
Visiting the small village of Melnik, we played chicken with a cow, visited an old monastery, and sampled the delicious wine from your vineyards. Belogradchik was incredible. To see such an imposing fortress so perfectly blended with its natural surroundings was something we will never forget. It was also in this beautiful village that we met Ivan. He was a Serbian who had relocated to Bulgaria to open his restaurant. He fed us massive amounts of the most delicious food and inspired us to move to Serbia for more. Winning the race against no one, while leaving to catch the train home, was a victory we never anticipated.
Plovdiv was a pleasant surprise because of its artistic vibe. It was a fun, laid-back town with Roman ruins and great cafés. We left there feeling like we needed to go back and live there one day.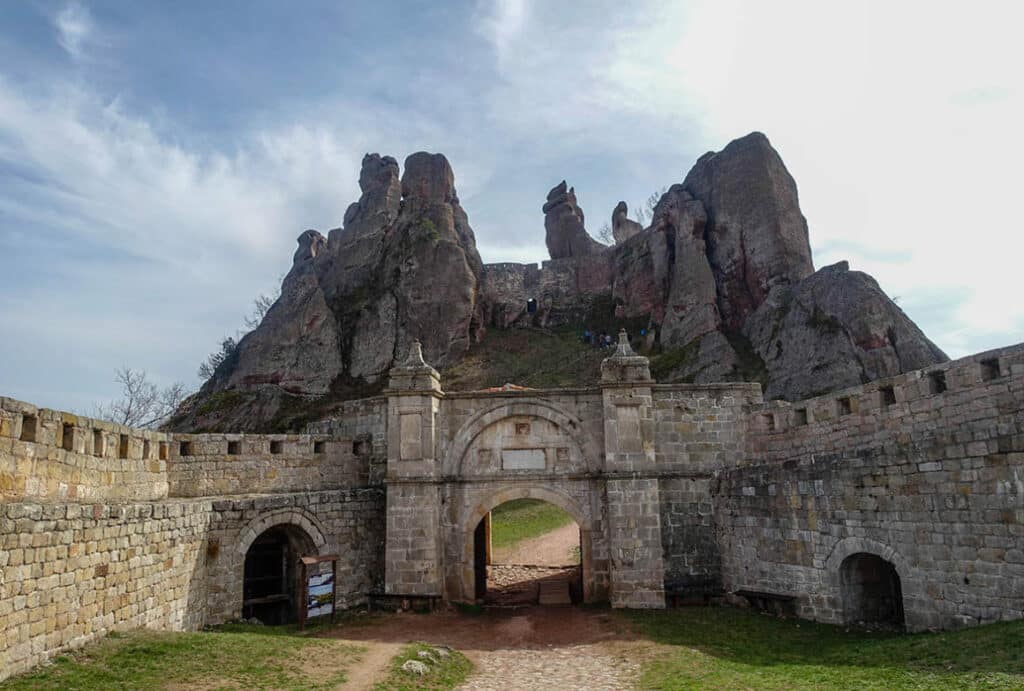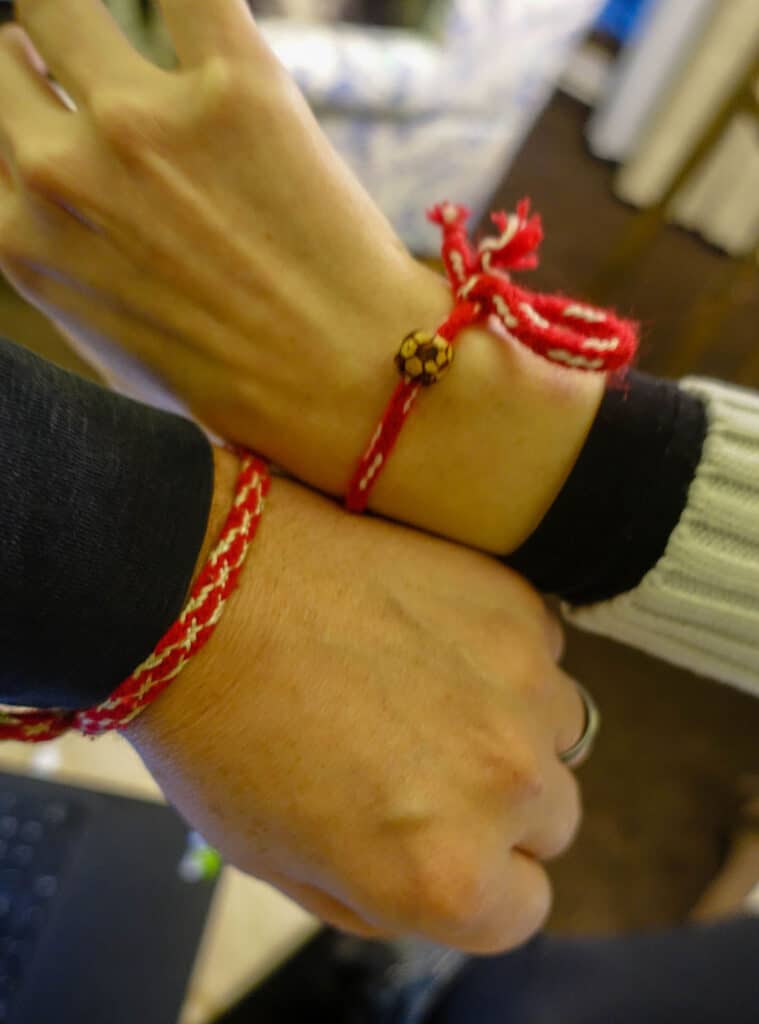 Hvala Croatia for your exquisite beauty. You allowed us to climb countless stairs around Old Town Dubrovnik. We especially enjoyed the 422 steps, one way, to our house each day (yes, we counted,) But you saved us some steps with a cable car ride to the top of Mount Srd. It was clever of you to name your mountain without using any vowels. You helped us find our love for Posip wines with our friends at D'Vino Wine Bar.
We were oddly thankful that we had to change apartments in Dubrovnik because we ended up in Lapad Bay for the last half of our stay. It was such a beautiful area and we made some great new friends. All of the kitties running around made it fun for Walter and Olive too. They want to thank you for that.
We also got to visit your capital in Zagreb. You taught us that you shouldn't drink too much champagne before going ice skating at your award-winning Winter Markets. It was a perfectly designed ice rink though and the backdrop was gorgeous.
We were lucky to get the chance to visit Split, twice! We enjoyed relaxing at your waterfront cafés, climbing the Bell Tower of St. Domnius, and exploring the 4th-century remains of Diocletian's Palace. We didn't exactly plan on visiting you the second time, but when your plane says that it's too dangerous to try to land in Dubrovnik, Split will do nicely. We had no plans on doing that crazy bus ride a second time either, but the views along the way are breathtaking.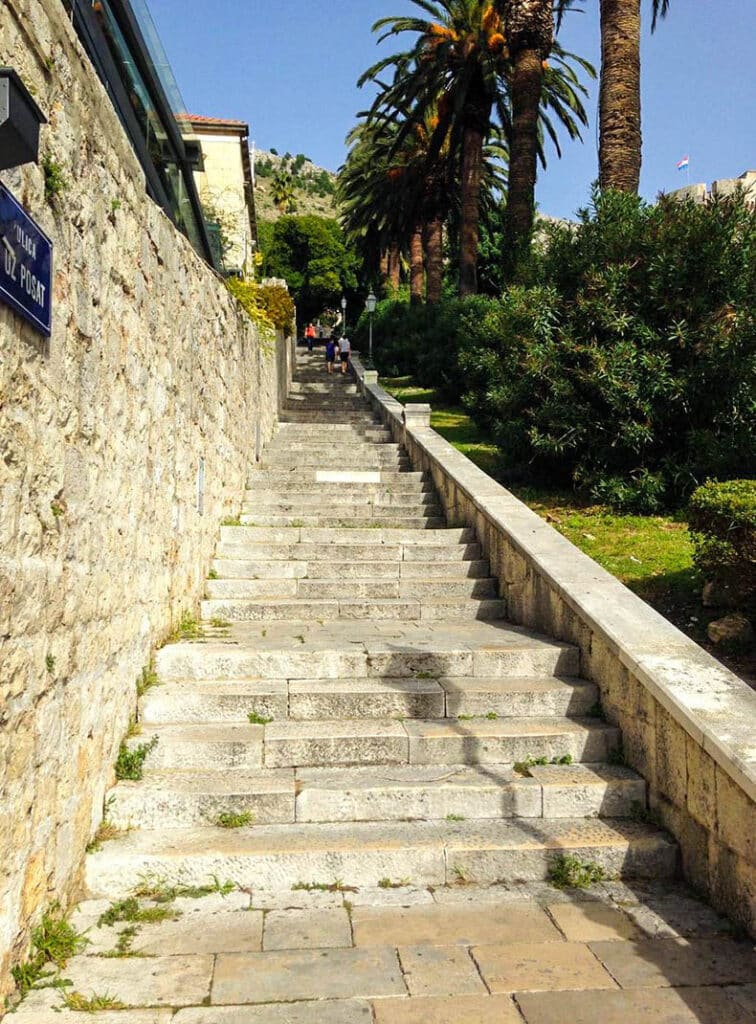 Hvala Serbia! You guys smoke a lot of cigarettes and you should really think of cutting back, but Belgrade is a comfortable city. It's the kind of city where you can walk around, have a drink and get a good meal. Springtime is beautiful there and it was a joy to welcome it with you. We loved drinking a refreshing cider at the fortress cafes in your park. Your homemade rakija was also delicious flammable fun when we wanted something stronger.
It's an easy place to connect with locals and the people here make us want to come back again. And who would have thought that the best croissants we've ever tasted wouldn't be found in Paris, but instead right down the street from our apartment? Well played Serbia. Well played.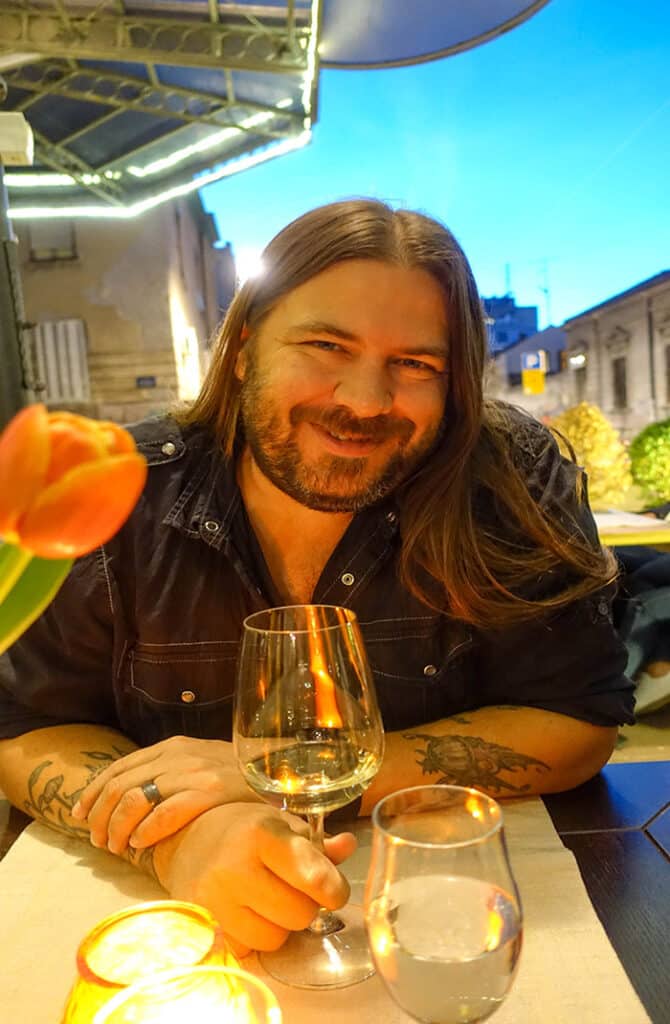 "Dyakuyu" in East Slavic (Ukraine)
Dyakuyu Ukraine! You were a country full of surprises! You have a refreshing no-nonsense approach to life. Your people are hard on the outside and soft on the inside. You helped us find our deep love of Deruny (potato pancakes,) Borscht (soup,) and Vareniki (a dumpling that can be filled with anything sweet or savory.) We are also very grateful, on so many mornings, that you knew how to make a good cup of coffee. Especially if we had been exploring your love of vodka of which you have so many varieties. We still don't love vodka as much as you do, but it was fun trying.
You taught us that getting around the city could not have been easier since almost any car you see is a potential taxi. When we would call for a ride, a taxi with an official lit-up taxi sign could show up, or a random guy in an unmarked red Toyota. We never knew! But we always got to where we were going, very very quickly. We're not sure who was chasing us, but we always seemed to get away in a fashion that would have made James Bond green with envy.
Your language is challenging, especially since two languages (Russian and Ukrainian) are spoken simultaneously. But a very cool thing is that you were happy to help, happy that we were trying to speak the language(s), and happy to give us your time. You allowed us to see Swan Lake performed by some of the world's best dancers, and we enjoyed your operas, your radio stations, and your impeccable sense of style. We always felt underdressed compared to you no matter how informal a setting.
We're most thankful for the excellent medical care Lance received. (Beware the Georgian cheese!) We appreciated the friendliness of the staff and allowing him to keep his gallbladder where it belongs instead of in a souvenir jar. We were worried that the symptoms would be lost in translation, but he couldn't have been in better hands. You got him healthy again and just in time for us to move on when our time was up.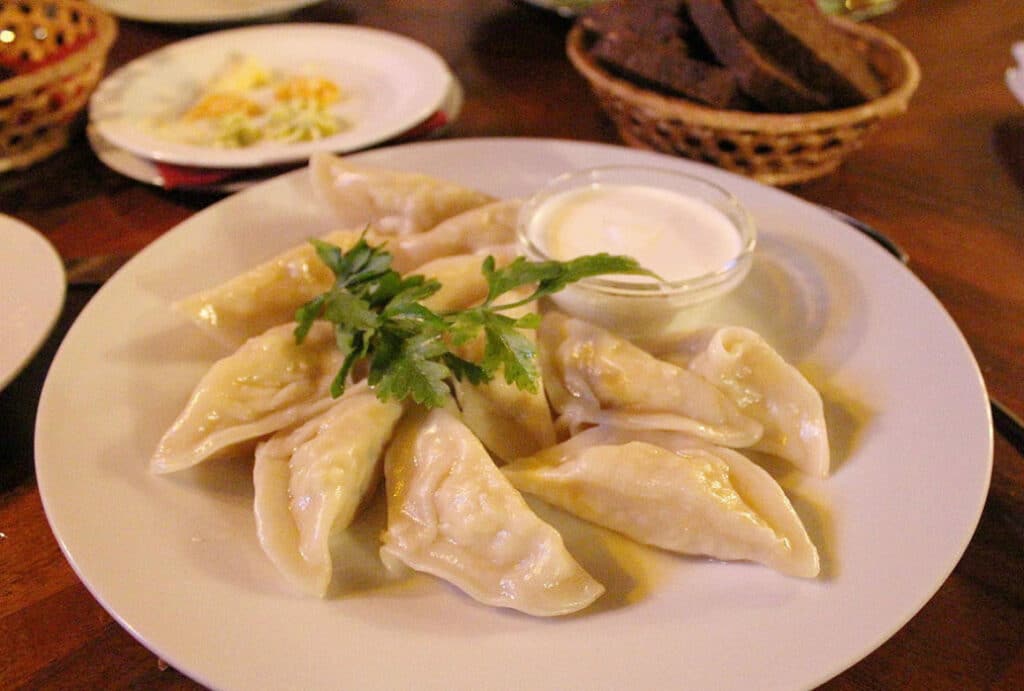 "Ďakujem" in West Slavic (Slovakia)
Ďakujem Slovakia for introducing us to new friends and finally getting to explore the native country of some of our old friends. Having a wine and food festival while we were there was very kind of you. How did you know that wine is our favorite food group? We're not sure why your kids feel the need to use the bathroom outdoors, especially when you have bathrooms readily available nearby, but it is your country and we're just thankful you allowed us to visit. Your old castles were fun to explore, and the views of the Danube are gorgeous.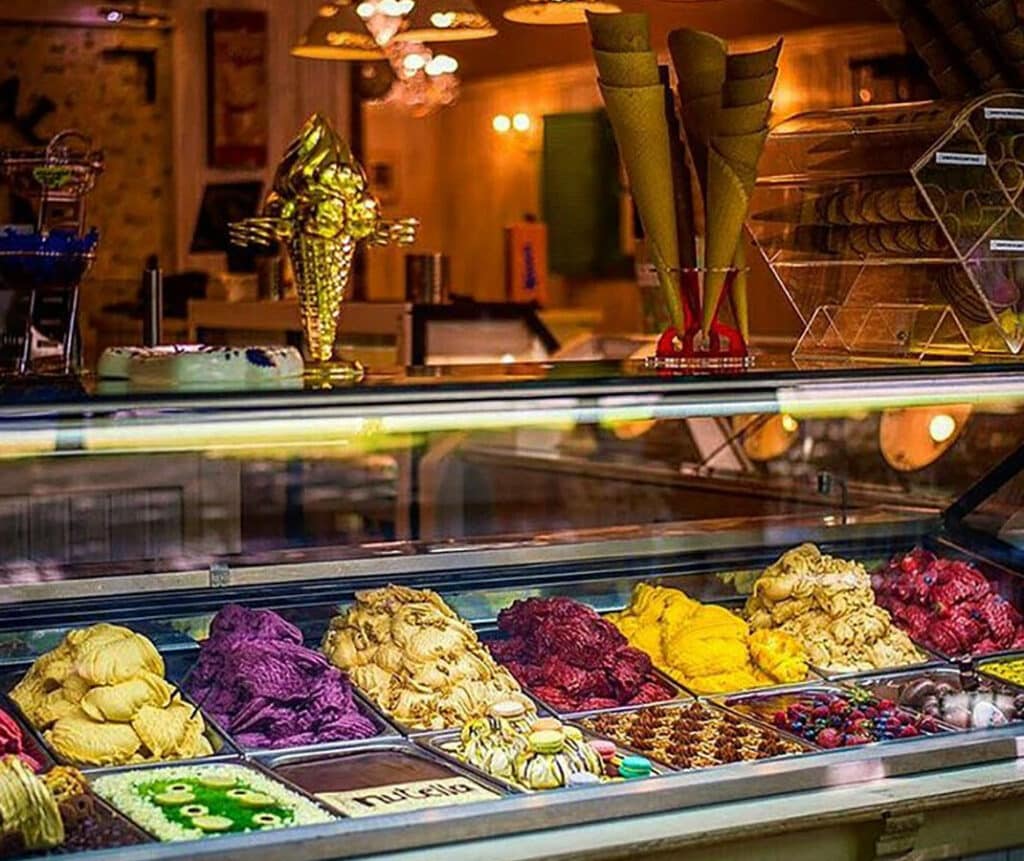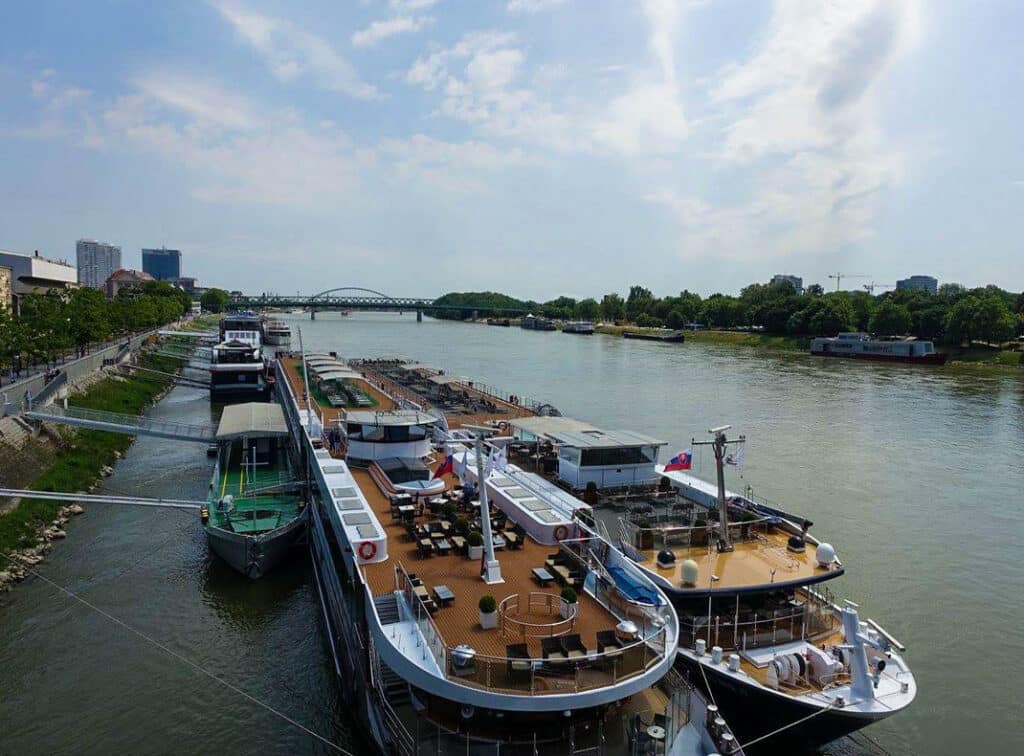 "Toda" in Hebrew (Israel)
Toda Israel for helping us find our deep love for Shakshuka. We loved the laid-back beach vibes of Tel Aviv and the historical wonders of Jerusalem. You gave us our first cable car ride to Masada through the Judean Desert and then allowed us to soak our aching muscles in the Dead Sea. You also taught us not to open our eyes in water with that high of a salinity, which seems obvious to us now in hindsight.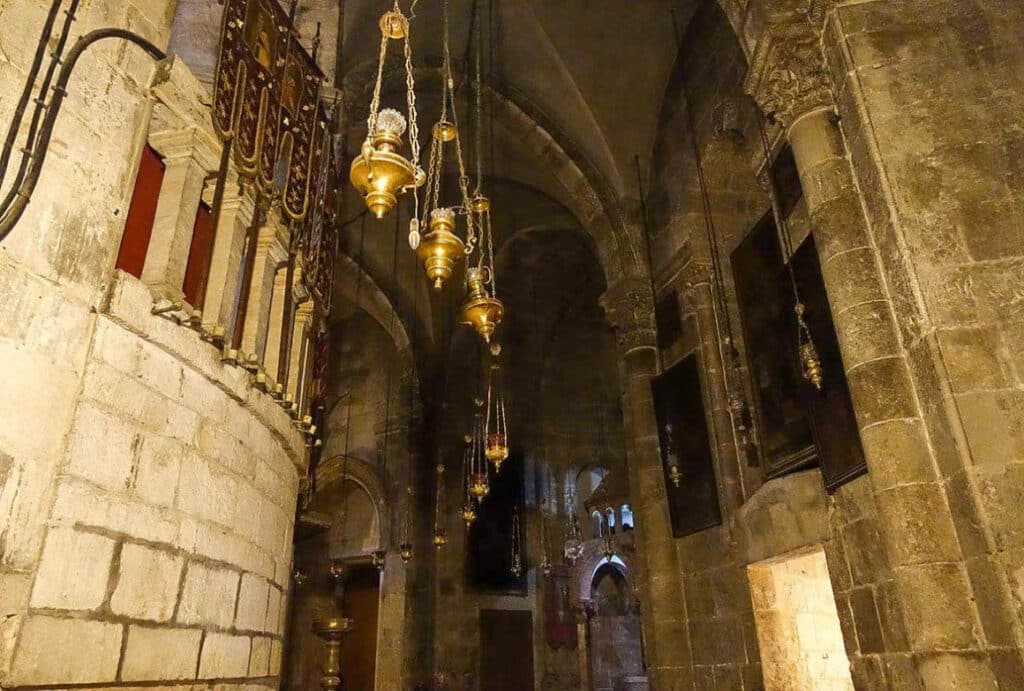 "Shukran" in Arabic (Egypt, Morocco)
Shukran Egypt for being our first introduction to Africa. You confirmed that happiness is a state of mind and that 10-year-olds can drive a car better than us. You allowed us to explore your Great Pyramids, sail down the Nile, and taste the deliciousness that is Kosheri with our new friend, Ahmed.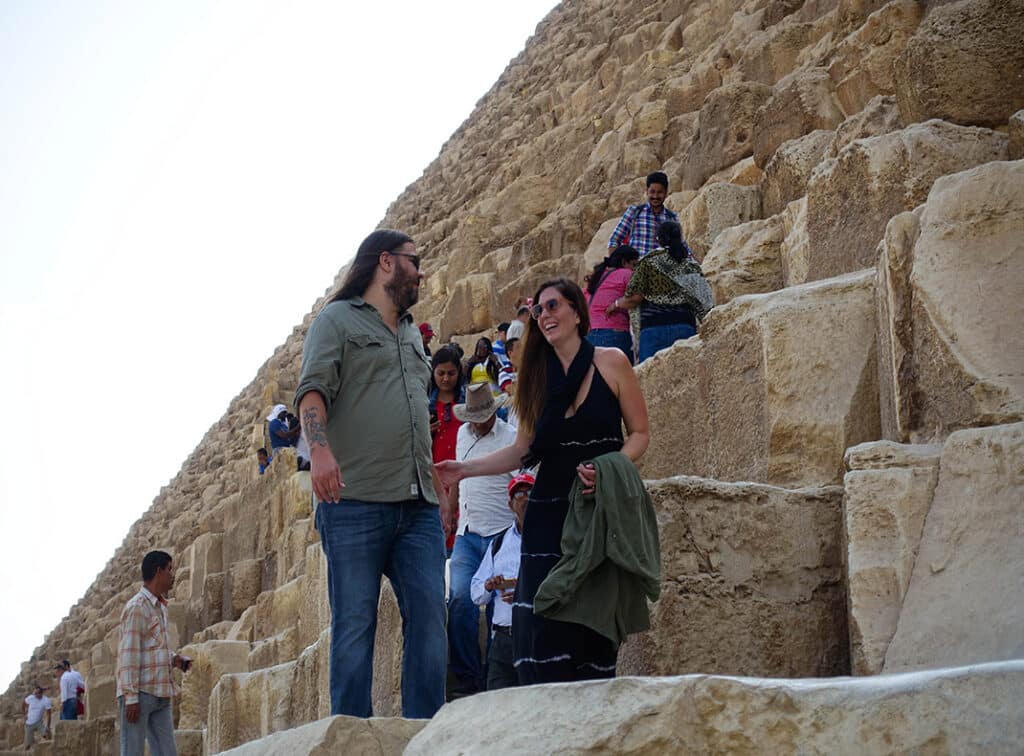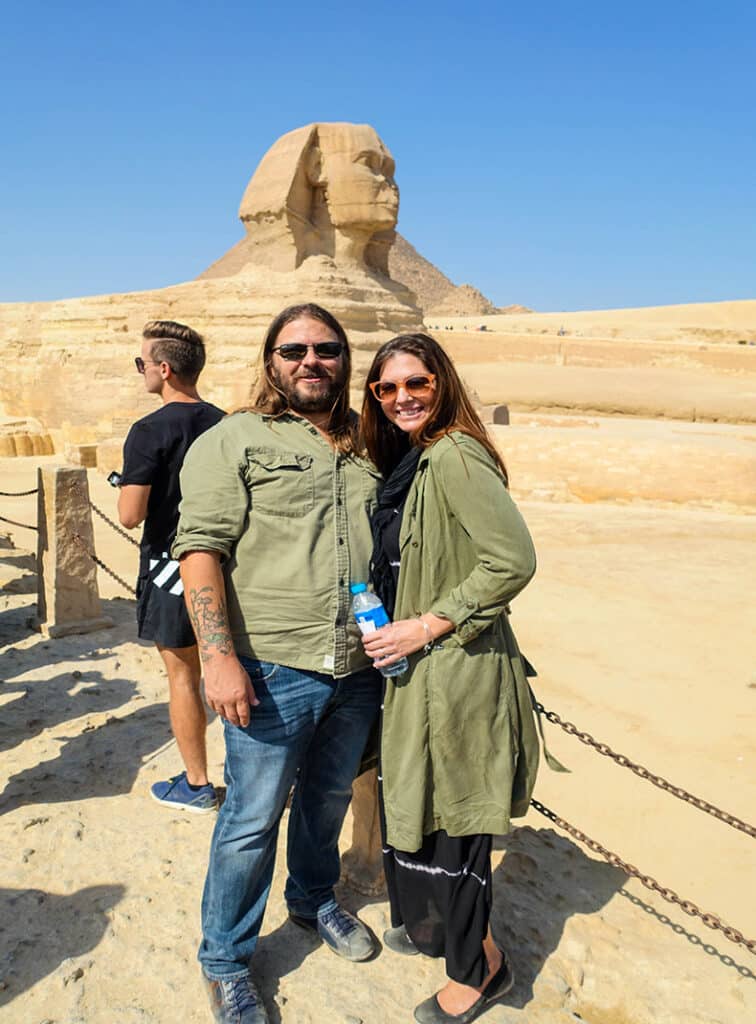 Shukran Morocco for immersing us into your culture. Marrakech gave us our first experience in a Riad, and we learned of the importance put on a relaxing courtyard at its center. Its beauty and tranquility will always be remembered. Our trip to Fes taught us that our hands are handy eating utensils while dining on couscous at our new friend Moustapha's house. We shall always remember the good laughs and hanging out with the ever–curious, Santos the cat.
"Danke" in German (Austria, Germany & Switzerland)
Danke Austria. What a beautiful city you are, Vienna. Your parks bloom in perfection and your architecture is a shining example of the Renaissance. Your opera house filled our hearts with song and joy. Your pride parade and festival were a lot of fun and your restaurants and bars were delicious and relaxing. Thanks for the added surprise of having one of the best Italian restaurants we've ever tried. Vienna really is a city that has everything.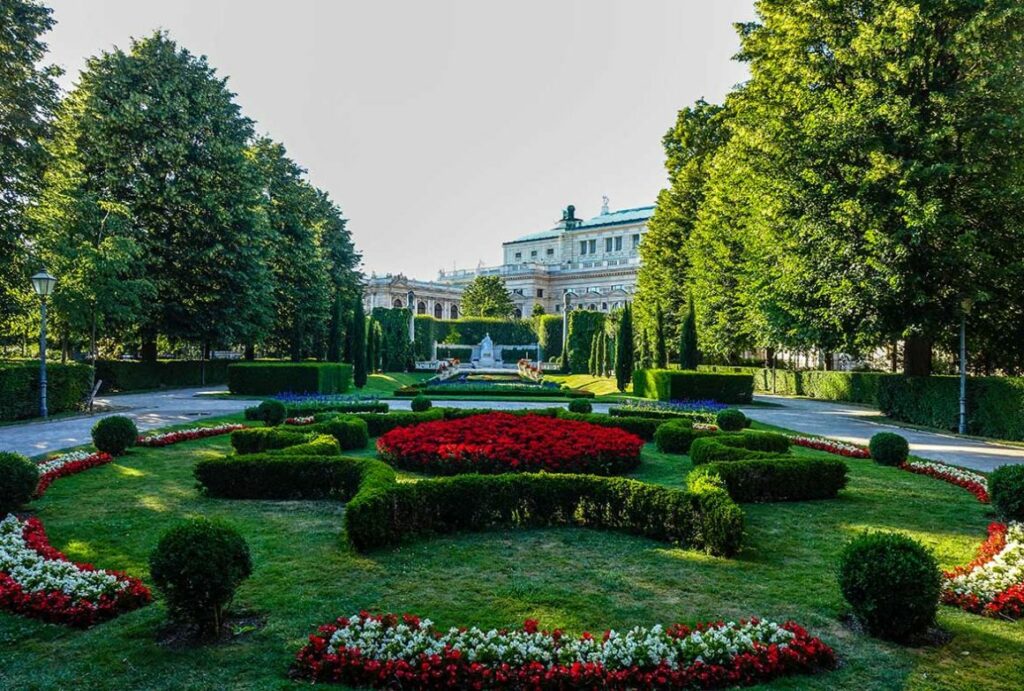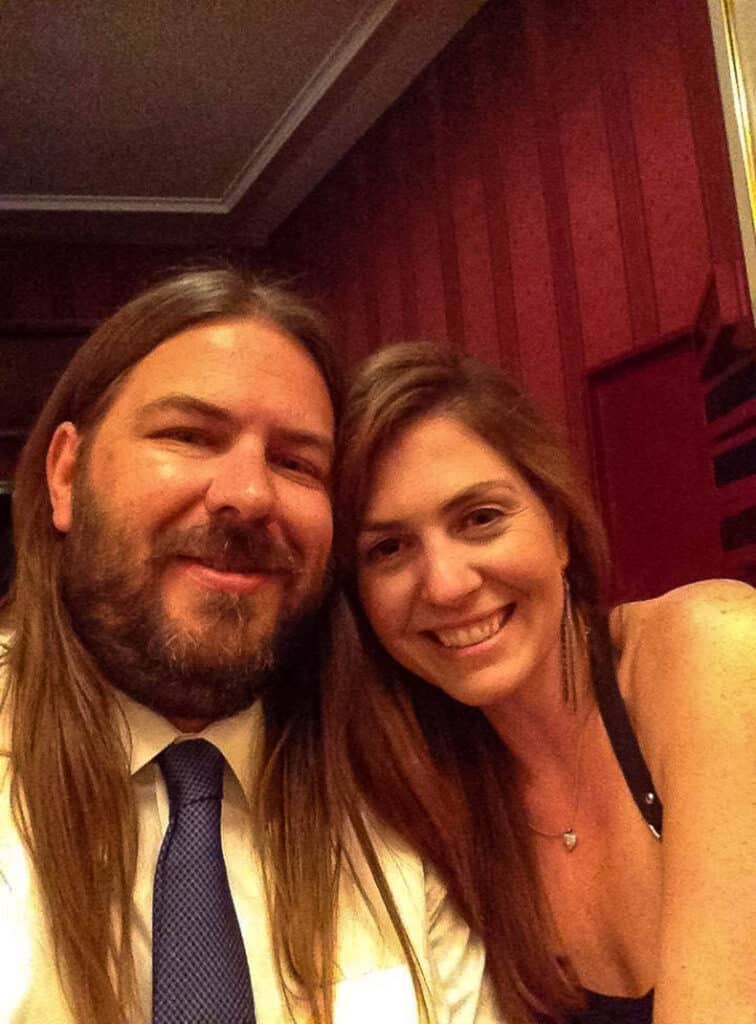 Danke Germany. Your Winter Markets in Berlin, Dresden, and Cologne restored our love of the holiday season. Your Carnival saw us dress like chickens and party with unicorns. How wonderfully practical and delicious of you to throw sweet treats from your floats. Your castle in Oberwesel was a birthday dream come true and the wine festival a very welcome surprise. Cruising the Rhine brought us to our first chimney cake and redefined what delicious was.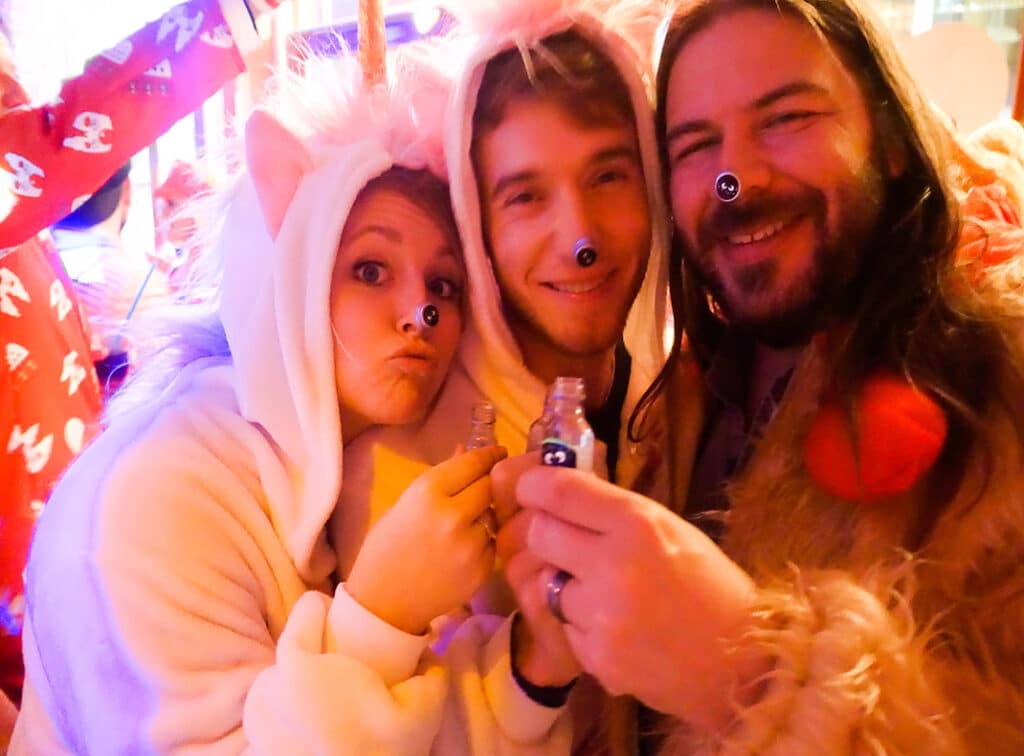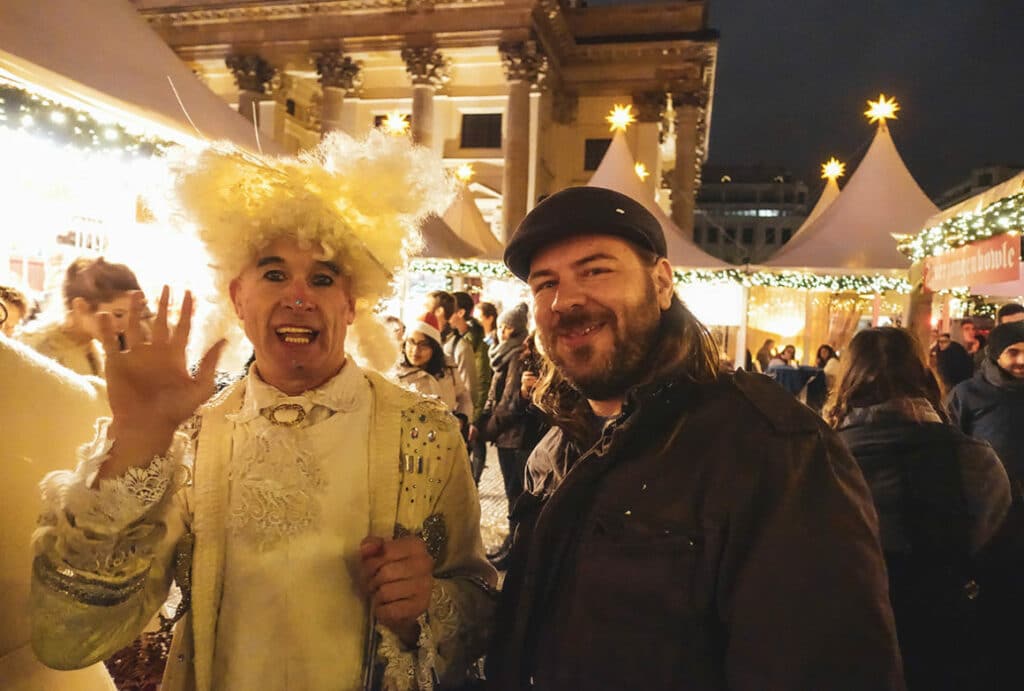 Danke Switzerland. Thank you for hosting one of the best days of our lives. We'll always remember the place we got engaged and celebrated our 10-year anniversary. You gave us our first sailing lesson on Lake Lucerne and made us crave the life of a sailor. You thrilled us with the heights of a gondola ride to the top of Mount Pilatus, the speed of a toboggan ride on its slopes, and a cogwheel train ride back down again. Your chocolate is divine and your scenery gorgeous. We look forward to seeing more of you soon.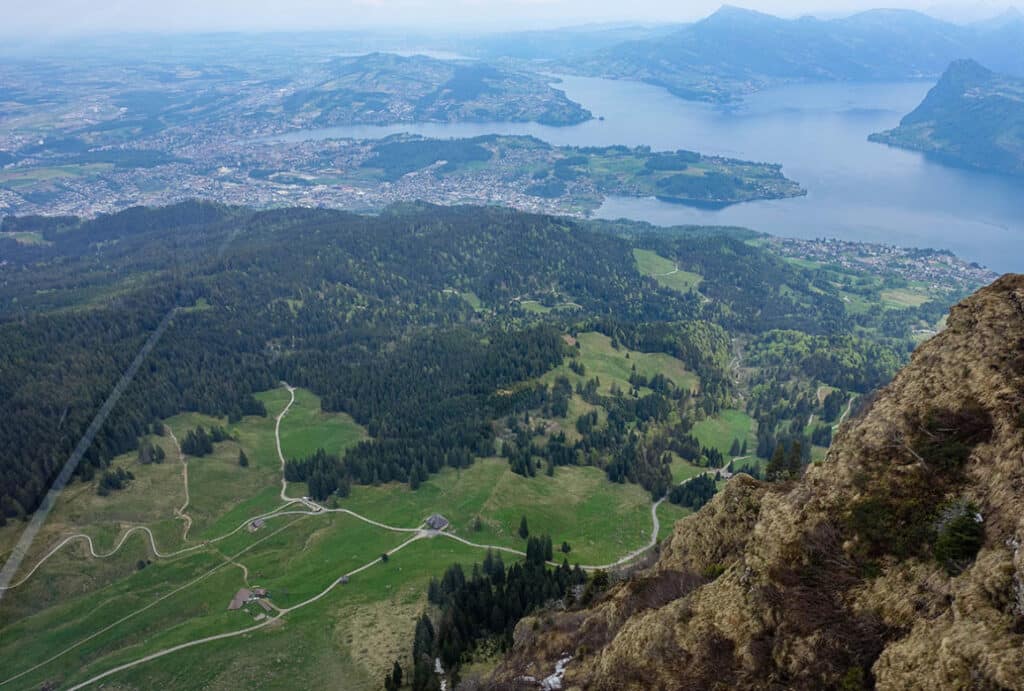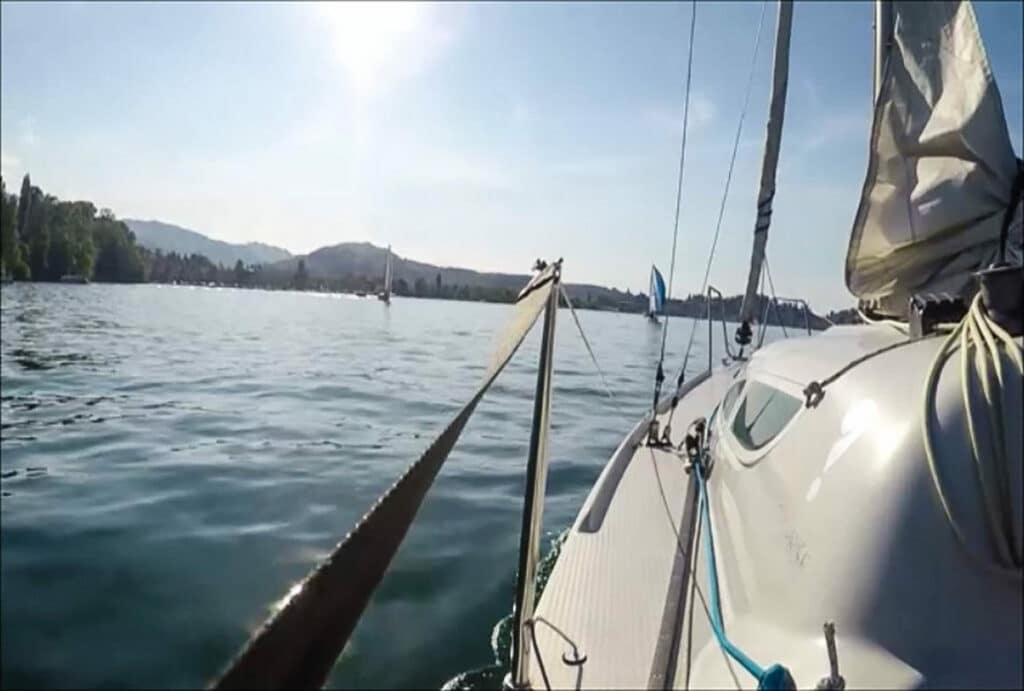 "Dank je" in Dutch (The Netherlands)
Dank je The Netherlands! You're everything we could want in a country. Your picturesque canals and cafés in Amsterdam are always a good reason to visit but you're so much more than that. Your Kings day celebration was a great party and we are so glad we got to hang out for that. Your tulips at Keukenhof were a pleasure to the senses and we couldn't have asked for a more perfect day of wandering your gardens. It wasn't our first visit and it certainly won't be our last.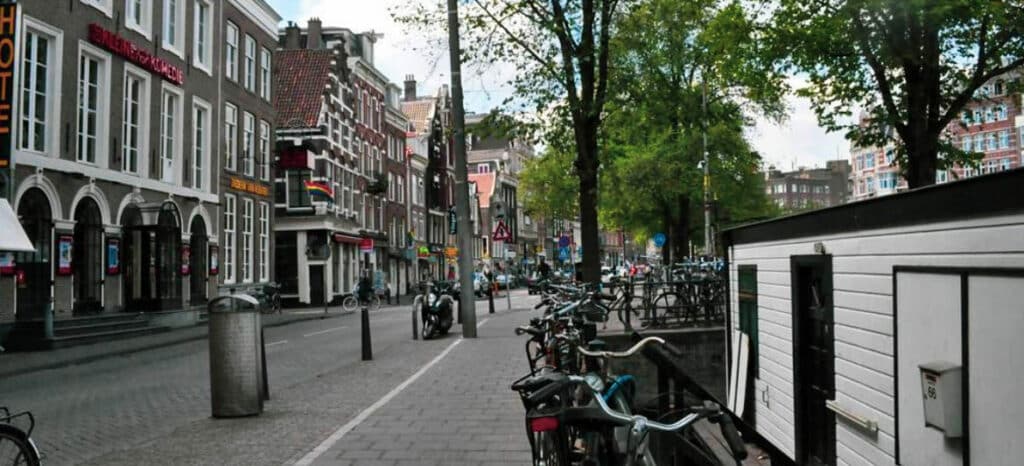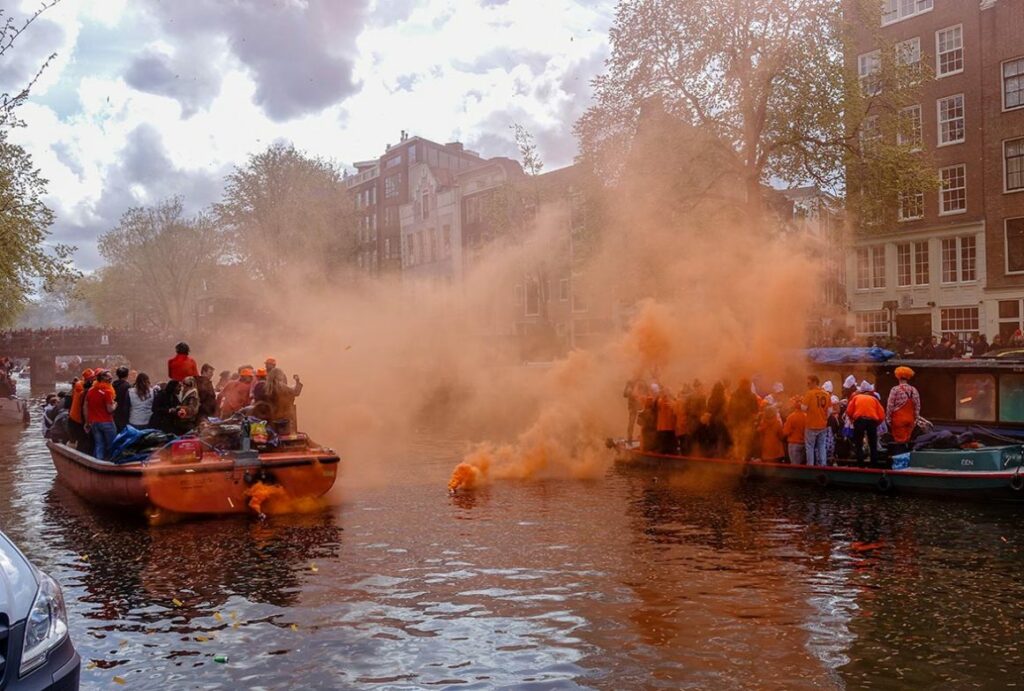 "Efcharistó" in Greek (Cyprus, Greece)
Efcharistó Cyprus for letting us feed countless kitties, and taking care of Mr. Max the cat. He will forever have a place in our hearts. You let us drive through rolling hills and beautiful seaside landscapes all on the opposite side of the road and the wrong side of the car. We hope your two sides come together as one someday because you both have so much to offer. You have an astounding collection of archeological treasures, and the perfect waters for snorkeling. You are definitely Europe's best-kept secret.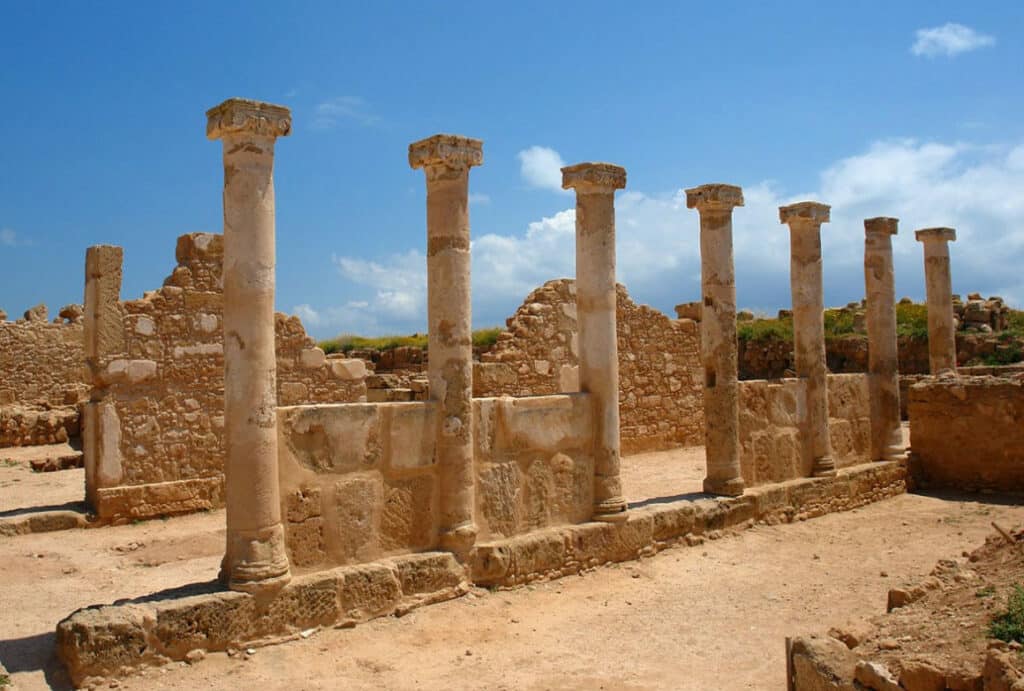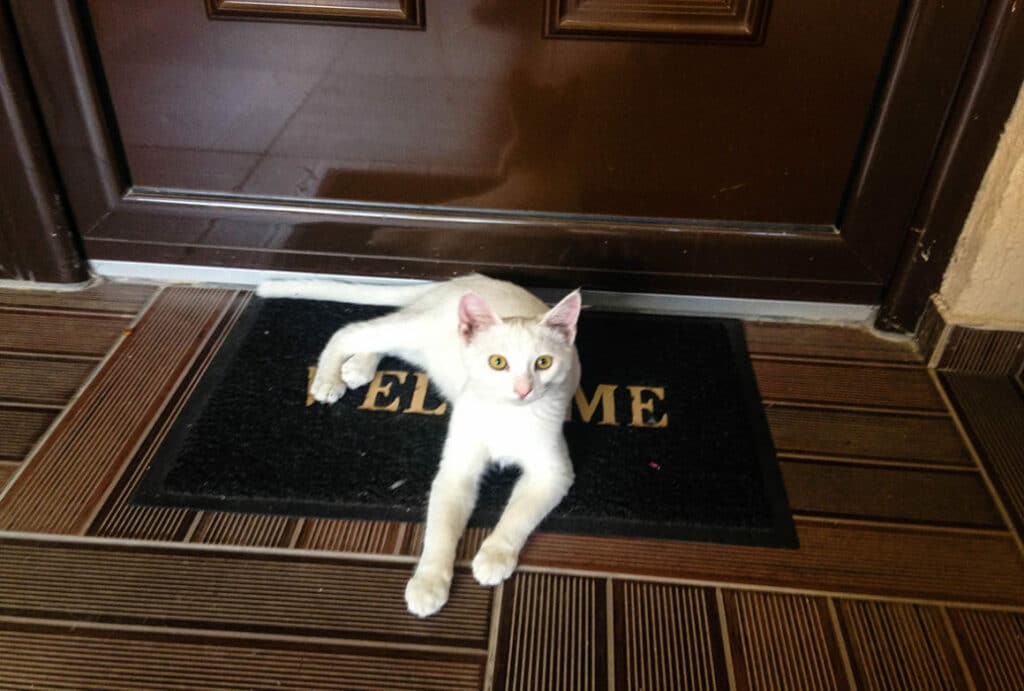 Efcharistó Greece! It took us a while to finally visit you but wow were we glad that we did. Athens is packed with everything that we love about Europe. Examples of your proud history are everywhere, your food and wine were delicious, and your tattoo parlors helped us mark the occasion. Dolmathakia is still one of the most difficult words (ever) to say correctly but we will continue to try since it's too delicious not to order. Your beautiful island of Folegandros was a crystal clear blue water dream come true. What a pleasure it was to dive in. Your picturesque village of Chora was a joy to wander and your sunsets were unforgettable.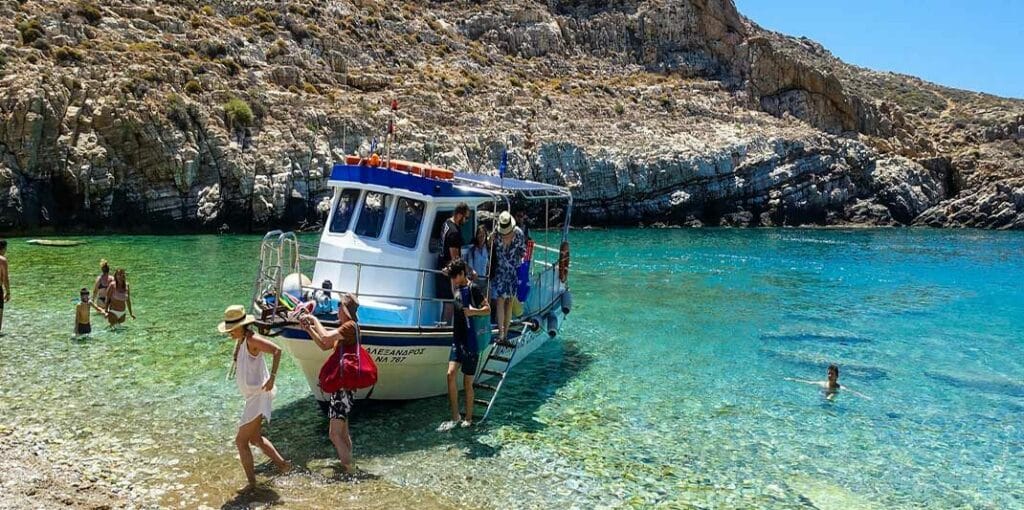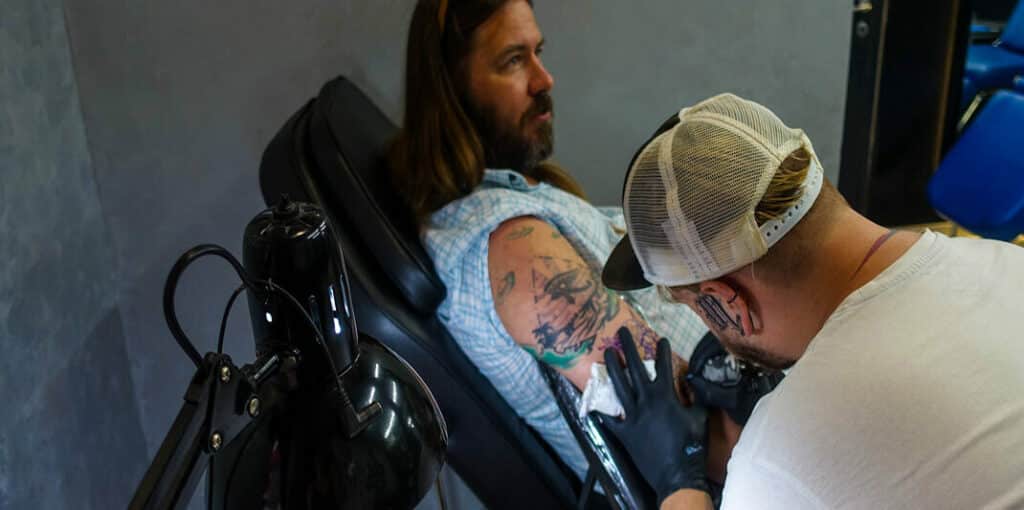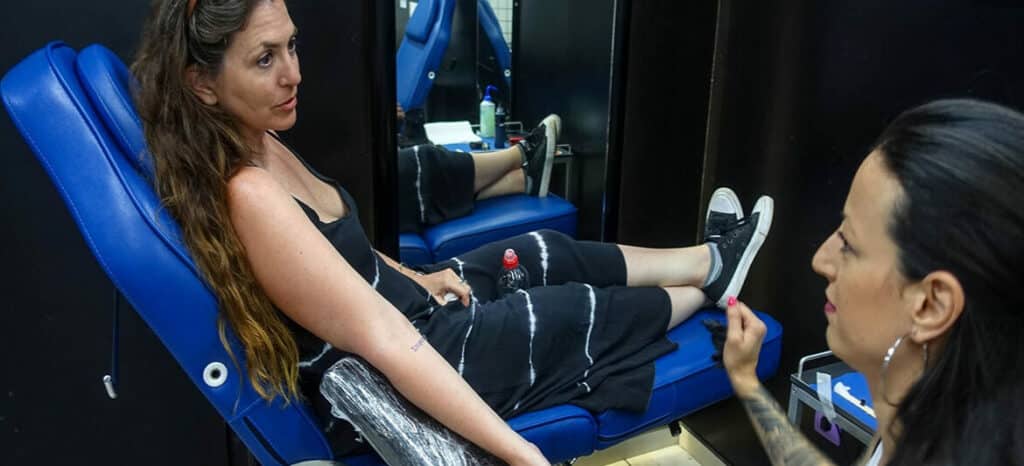 "Koszonom" in Hungarian (Hungary)
Koszonom Hungary for your ruin bars and crazy nightlife. We've never seen so many costumed stag and hen parties. You gave us a chance to see the Foo Fighters and sneak backstage to meet the band. Your festivals introduced us to some other great bands, the amazing taste of langos and cherry beer. We have to say that the wine festival was a particularly nice touch. You have so many amazing sights that it would take all day to name them all. We lived there for 3 months and still didn't see half of it! You were even more amazing than we expected, and we had already expected you to be great!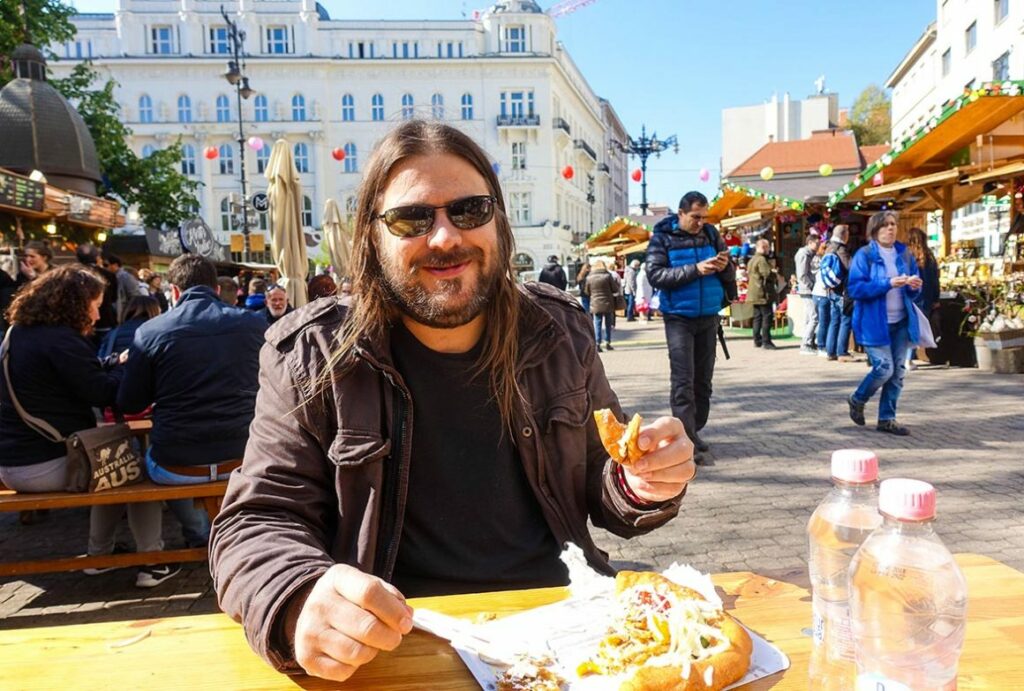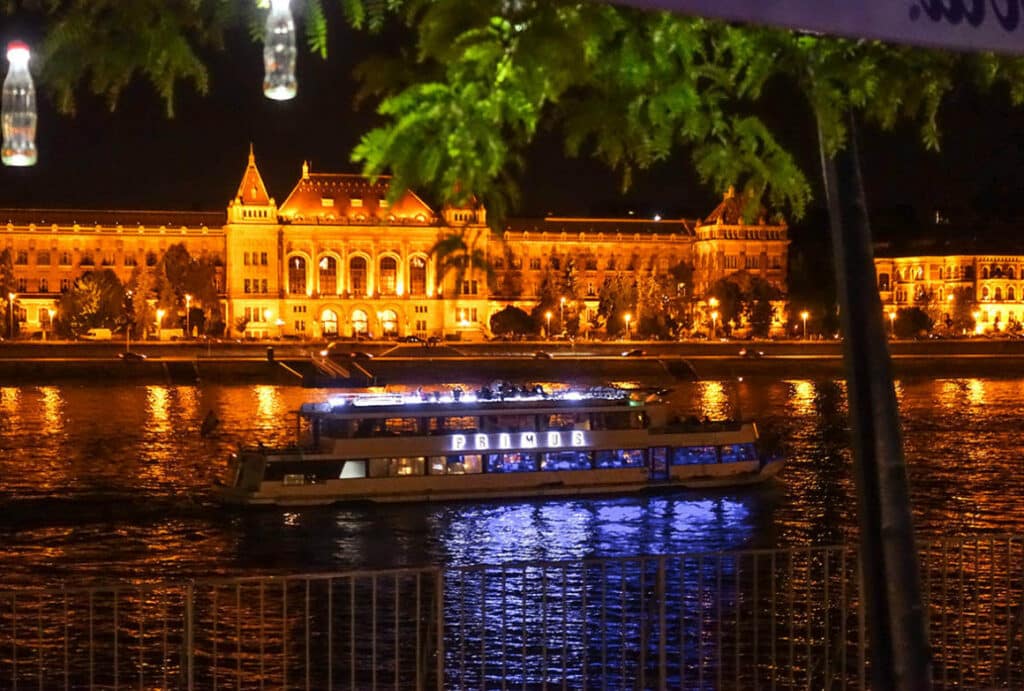 "Grazie" in Italian (Italy)
Grazie Italy for allowing to gaze upon the storybook romance of Venice's waterways. Now we know why James Bond is always hanging out there. We were grateful that you could host us for our first opera. You made it a special birthday and we will always remember how beautiful you were as we walked in the moonlight along your famous canals.
Rome was gracious enough to share its impressive collection of historical sights with us, and we have to say that we were really impressed. So much culture and art gathered in one place is humbling and nurturing to an artist's soul. Not to mention the amazing food and hospitality we enjoyed at the unforgettable Taverna Lucifero. You truly are a city that has it all and we felt very lucky to share some time with you.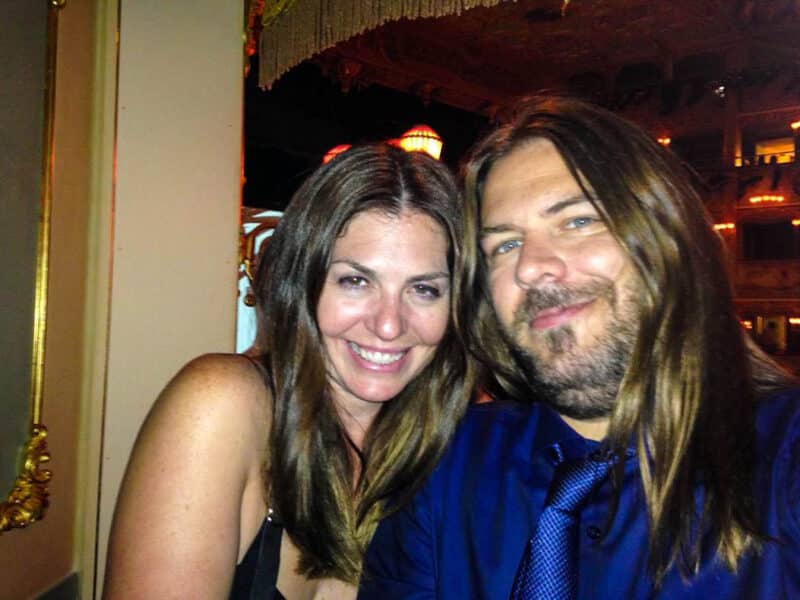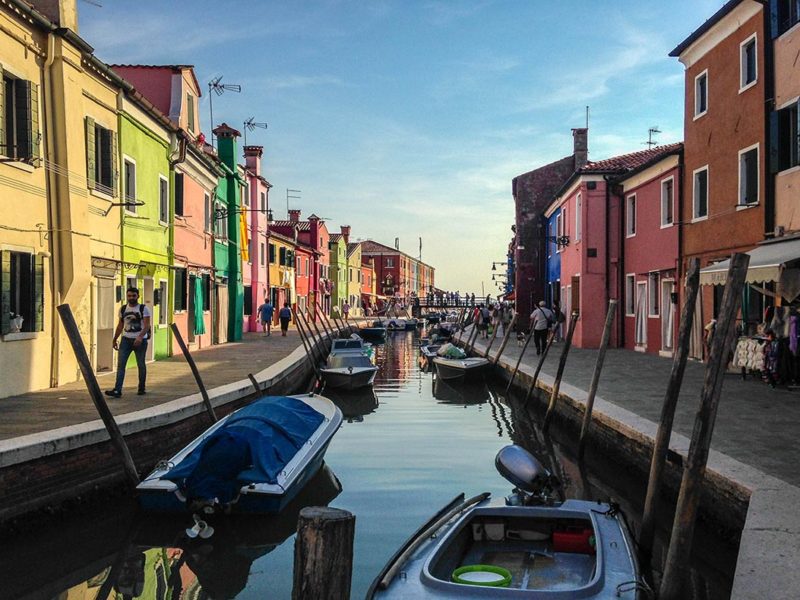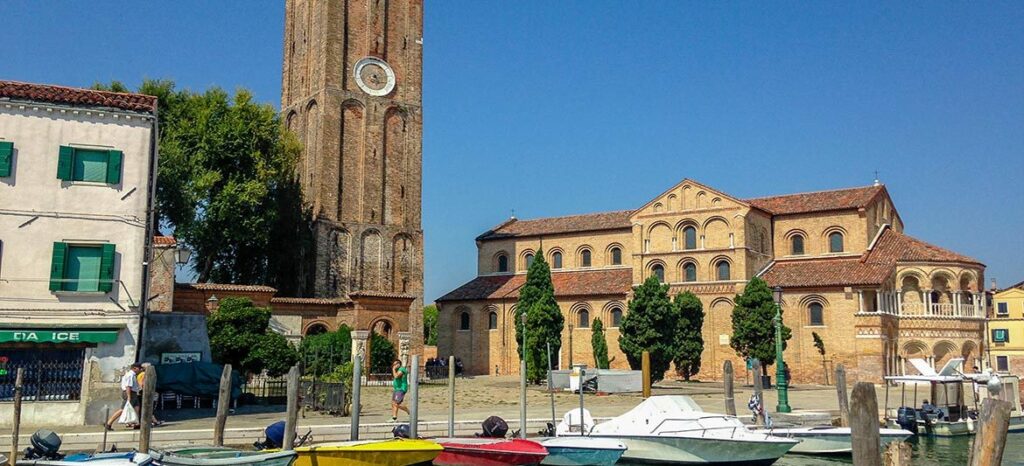 "Merci" in French (France)
Merci France! Visiting your Winter Markets in Colmar and Strasbourg was a dream come true for us. It was magical and felt like walking through a fairy tale at times. We couldn't imagine a more beautiful place to spend the holidays. Visiting the Winter Markets in Paris was even better the second time around. The class on how to make macarons will give us a delicious memory of our time there, over and over again.
Living in Nice allowed us to bask in the exquisite beauty of your Côte d'Azur coastline, perfectly framed by your clear blue waters. We loved our coastal walks to our favorite picnic spot for lunch. The gorgeous scenery mixed with the sound of the waves while we ate put us into a peaceful trance and convinced us to linger for some very long lunches. We particularly enjoyed the Cours Saleya fresh markets, with the fruits and veggies, the amazing cheeses, the homemade fresh pasta, and the olives with garlic. Your wares enabled us to make the best spaghetti we've ever had. And your bakeries added to the enjoyment of almost every meal.
We joined the Niçois for Carnival as they turned their streets into places of wonderment during the Battle of Flowers, which allowed us to create a beautiful bouquet. The 'Burning of the King' parade was an amazing sight to behold as well. We've never seen so much confetti being thrown around or shot out of cannons. The lighting, the colorfully decorated tanks, (floats as we know them) the elaborate costumes, the performers, and the energetic music made this a celebration that we will always remember.
Michelle spraining her ankle was unexpected, but if there's ever a need to rest an injury, we couldn't have picked a more beautiful place. We hope to meet again someday. It was our second visit to Nice, and since the saying is, "The third time is a charm" we anticipate that you'll only get better. Au revoir translates perfectly into goodbye until we meet again.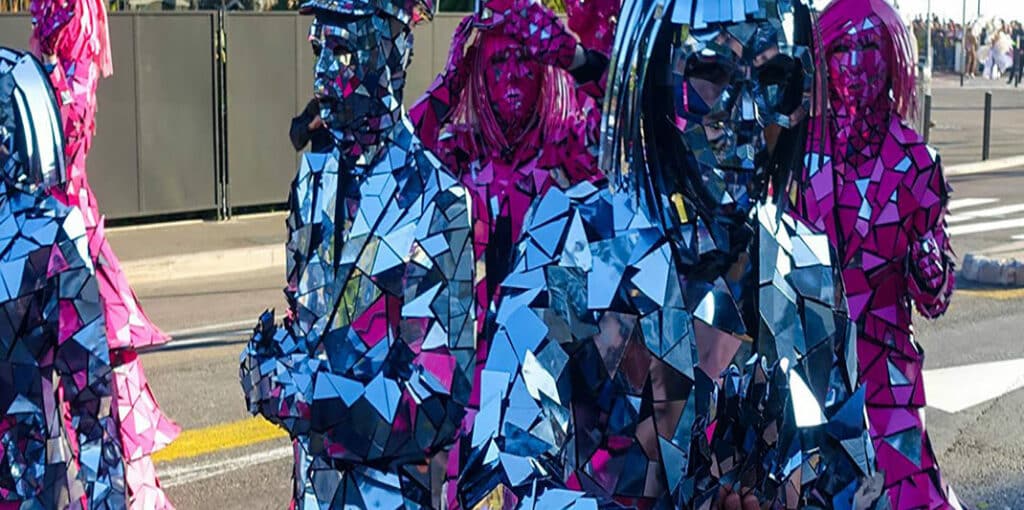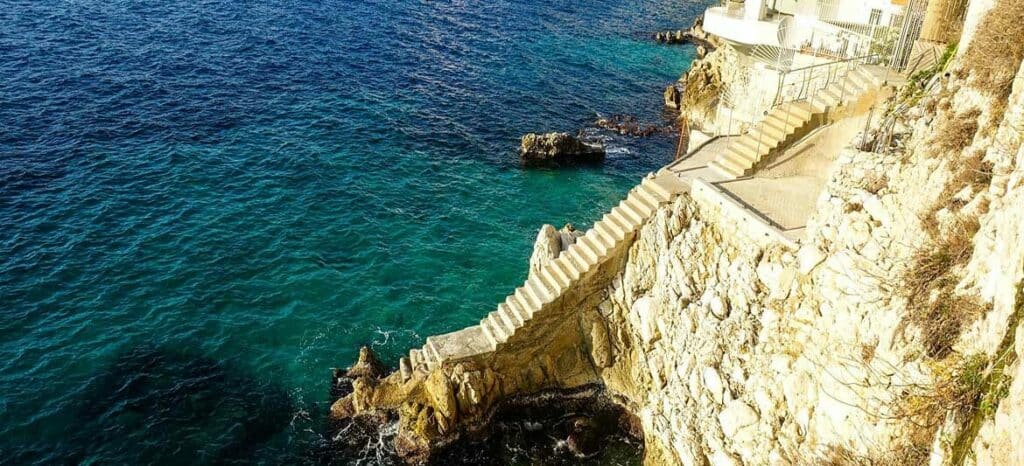 "Merci" in Catalan (Northeastern Spain)
Merci Catalonia for being our first introduction to living in Europe. Barcelona stole our hearts on our first day of living there. Your beaches are liberating and your collection of Gaudi architecture was spectacular. You confirmed that crema Catalana is one of the best things on earth. You taught us that not all bubbly cavas are created equal and to check the label before buying milk. (sheep milk smells awful) You also allowed us the unexpected chaos of the La Merce festival. The fire run was a fireman's nightmare but it was a lot of fun!
The sounds of the great reggae band Microguagua outside of our window kept us dancing. The Gracia Festival was a colorful eyeful of talents from your local artist. Your museums, your tapas, and your people were amazing, and we will always love Barcelona.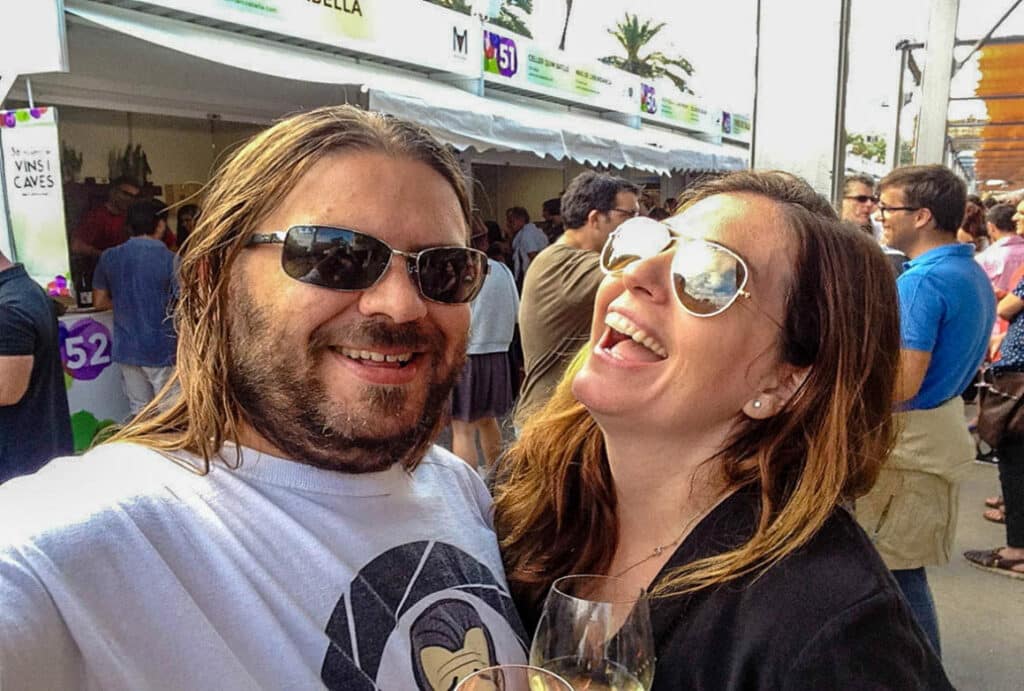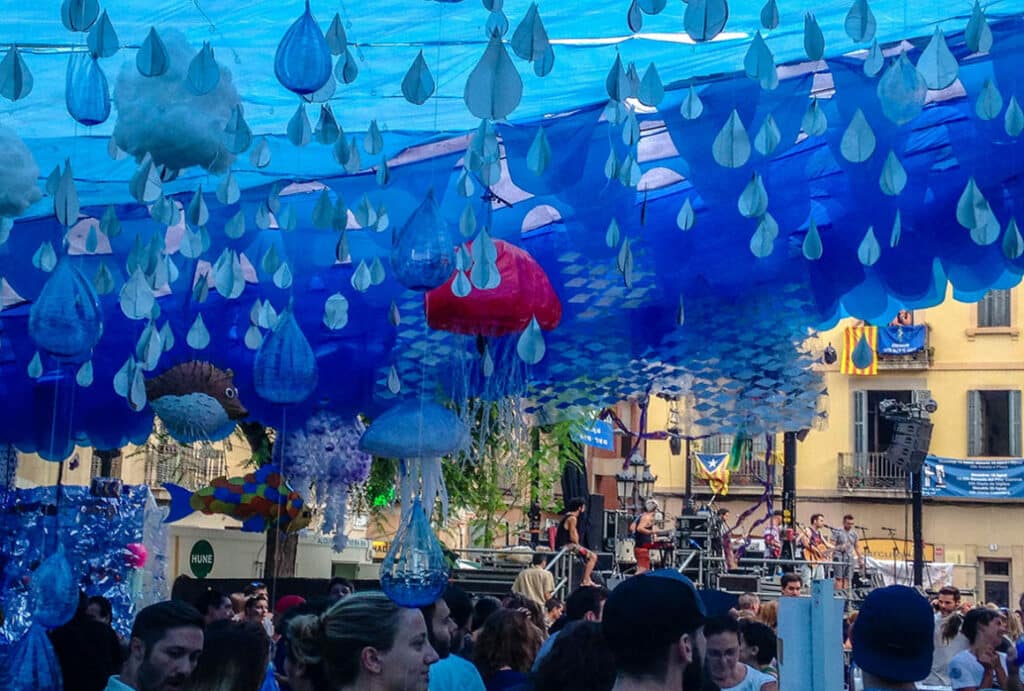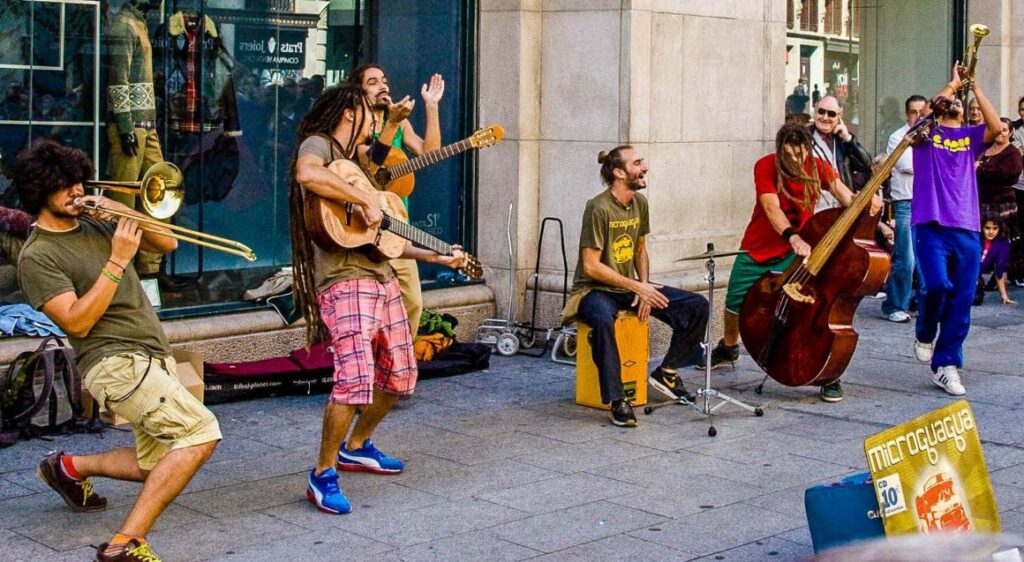 "Gracias" in Spanish (Spain)
The Roman ruins on the beach in Tarragona was a pleasant surprise. It was very impressive to see an ancient amphitheater with the beach as a backdrop. We never knew something like that existed and we were very impressed.
Seville made our jaws drop with its mesmerizing Flamenco dancing and mind-blowing Spanish guitar. It raised our awareness of an art form that we will always be thankful that you shared with us. We have a whole new appreciation for dancing after seeing true masters at work. Touring your Plaza de Espana and the Alcazar was a feast for the eyes that we won't soon forget either.
The National Day Parade in Madrid was our first military parade. You pulled out all the stops with jet fighters flying overhead and giving us a chance to wave at your King and Queen. The Prado Museum was a must-see museum for us, and it did not disappoint. Your collection of paintings and sculptures were incredibly impressive. Rowing the boat around the lake in your park was romantic and accented perfectly by the beauty of the surroundings.
Valencia had the best paella and the potato bravas we've ever had, and we tried a lot of it all throughout Spain. The Agua de Valencia made us happy to be alive and the culinary wonders we were fortunate to experience there raised the standards of our taste buds forever.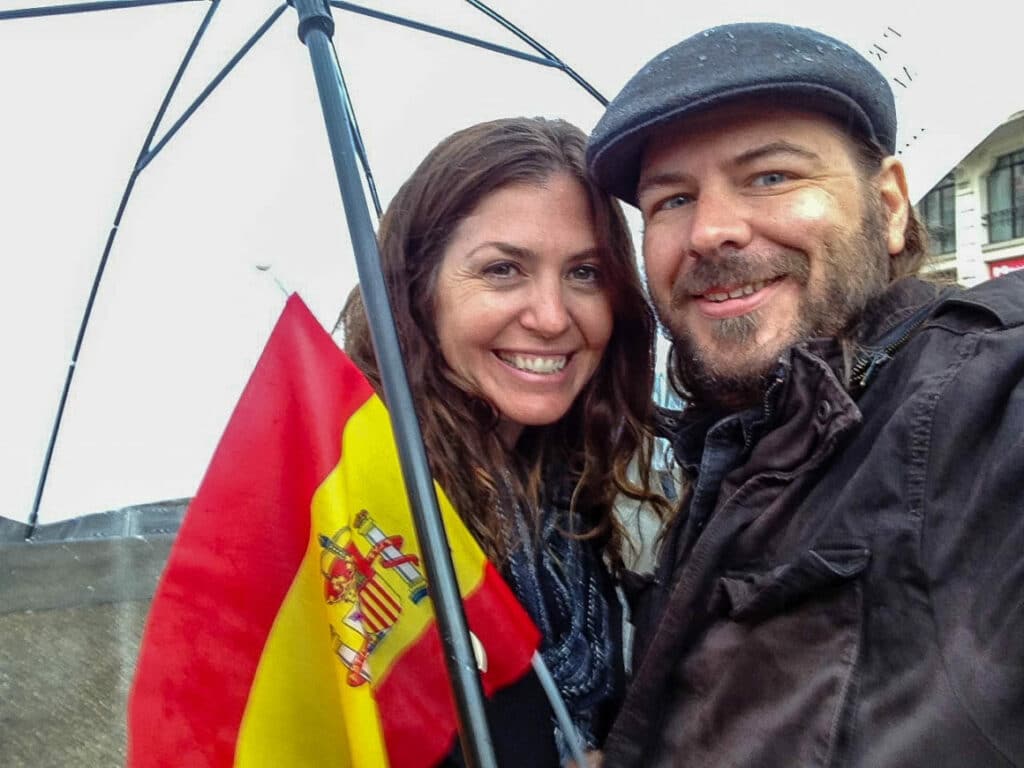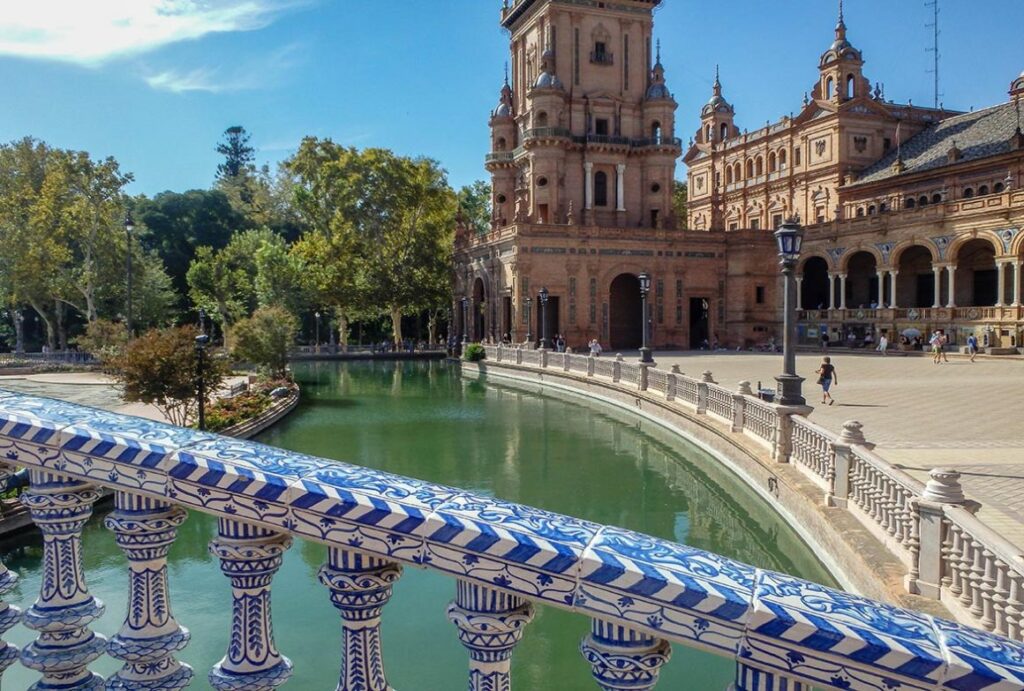 "Obrigado" in Portuguese (Portugal)
Obrigado Portugal for giving us the view of a castle right outside of our apartment window. Living in Lisbon taught us a new appreciation for mosaic tile, and you have truly mastered the art. You also introduced us to the soulful sounds of Fado music and the fabulous tastes of green wine. Your delicious offerings didn't stop there, and we will always crave the mouthwatering taste your phenomenal restaurants followed by the delicacy of warm pastel de nata.
Sintra was beyond impressive and has more beauty and historical feats of architecture than any small town has ever deserved. Pena Palace looked like what happens when you give a castle builder crayons and was impressively unique. The Castle of the Moors was the unconquerable fortress you picture from so many tales of the medieval knights of old and made our inner nerd squeal with delight. Quinta da Regaleira was an unexpected wonder with so many incredible surprises.
Maderia Island was a New Year's Eve celebration beyond anything we've ever experienced before. It's no wonder that the Guinness Book of World Records recognized you for your fireworks display. We had never seen fireworks on that scale before and the opportunity to view it from a catamaran from the harbor was incredible. The beauty of your tropical scenery made us realize how underrated you are, and we were incredibly impressed by Portugal's hidden paradise. The carros de cesto was the first time that we had ever sat on a wicker sled with no brakes and launched ourselves down a steep hill. It was foolish and dangerous, and we liked it so much that we did it three times. Thank you for the adrenalin rush and the potent but refreshing tastes poncha to relax with afterward.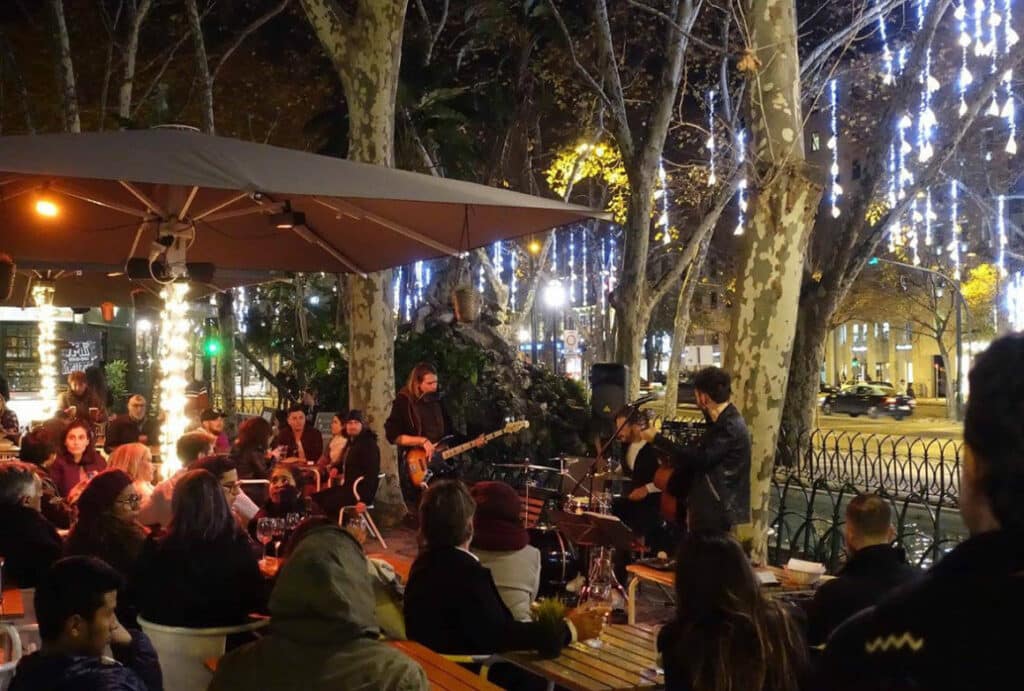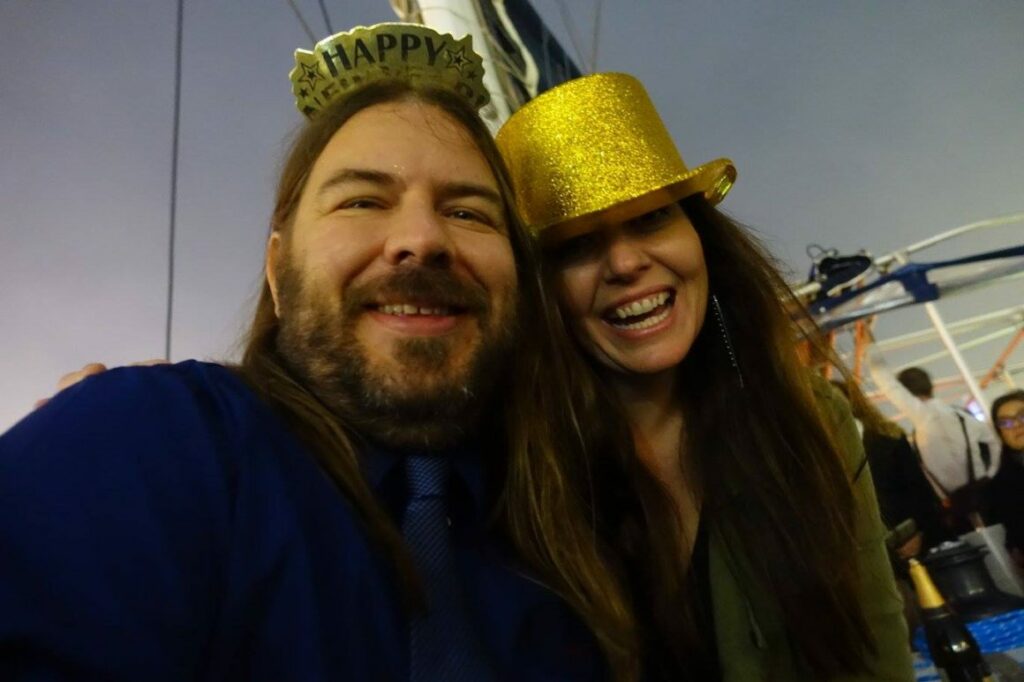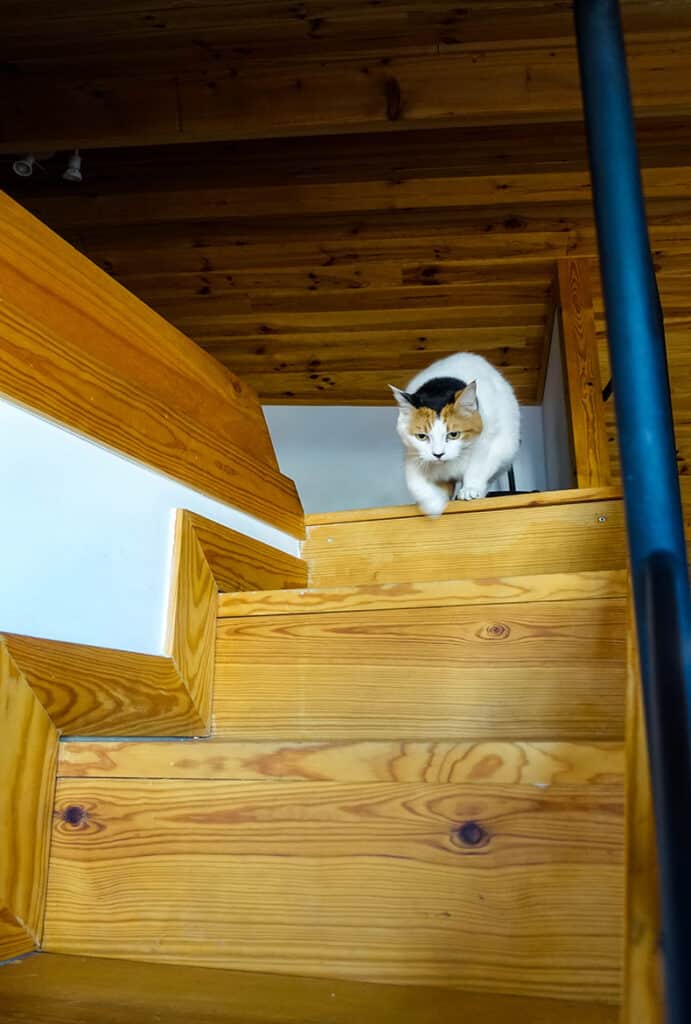 "Teşekkür ederim" in Turkish (Turkey, Republic of Northern Cyprus)
Tesekkur ederim Turkey for letting us live in Istanbul. Your coffee was delicious and the call to prayer was beautiful to hear. They became something that we looked forward to throughout the day. The Whirling Dervish ceremony was an honor to attend and our hearts were warmed by the sense of community you share. Thank you for selling us 2 more rugs than we needed. They'll look beautiful in the home we don't have.
We appreciate you teaching us that Su Kabi means the dryer water tank is full. We didn't even know that a dryer could have a water tank that needed emptying. You showed us that you should never order Mezze for 2 because it really feeds 6 people. Your restaurants were a delight to our taste buds and the view from Leb-i Derya was the perfect backdrop for drinking wine while enjoying a delicious dinner. We also really appreciated how your produce sellers drove right to our door, saving us a trip to the store at the bottom of that incredibly steep hill that we lived on. We only wish that we had gotten a basket and a rope to fully enjoy the benefits of not having to leave the apartment for groceries.
Tesekkur ederim for the bath. That was our first hammam and it was an eye-opening experience, both literally and figuratively. We learned that for women, a hammam is a place to socialize and relax with friends. For men, it means the surprise of getting freezing water poured on your junk.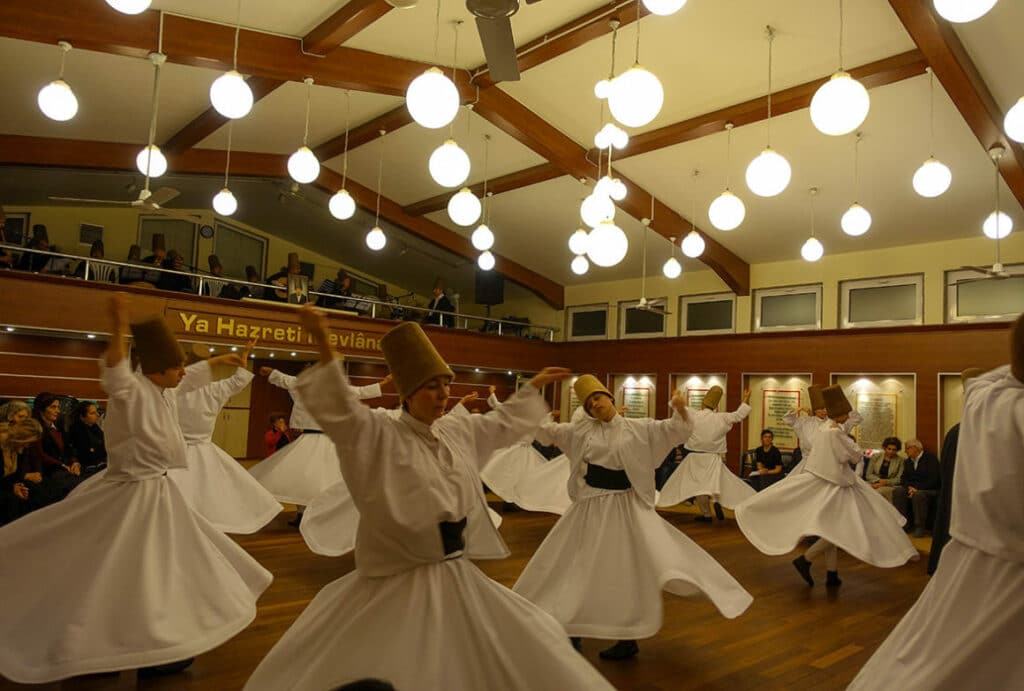 The Turkish Republic of Northern Cyprus. We rented a car and drove from Limmasol into the highly controversial occupied territory of Northern Cyprus. Crossing the border in Cyprus, from south to north is fascinating, especially in Nicosia. Churches are replaced with mosques and the writing on signs is different. The differences in the divided city become apparent as soon as you are clear of The Green Line. The buffer zone, a strip of no more than 30 meters, is inhabited by the UN peacekeeping force. It's a sobering reminder that all is not well, but the peace has lasted long enough to offer hope for the future.
That said, it was a fun road trip to celebrate a birthday. You don't have many people living there it seems but maybe that's why your water is so pristine. We thoroughly enjoyed swimming in your clear blue waters.
"Tak" in Scandinavian (Denmark, Norway, Sweden)
Tak Denmark! You were our first introduction to Scandinavia and living in Copenhagen will always be a pleasant memory. We have a new admiration for your bike culture both for its contribution to the environment and the marvelous spectacle of talent displayed. We love the childlike enthusiasm to just take off all your clothes and jump in the water whenever the mood strikes you. There's a freedom to it that we found refreshing. Sometimes we wondered if it was only because it was easier than trying to fit into your tiny showers, but we won't speculate if that's really true.
Your nearly constant daylight during the summertime didn't leave much time for sleeping, but that only gave us more time to enjoy all of the wonderful things about living in Copenhagen. Tivoli was a lot of fun and second only to our favorite pastime of renting a boat and drinking prosecco while cruising around your canals. I feel that there's no need to explain why we treasured our time in Christiana and we'll just leave it at that. Its very existence was a shining example of how the world should be.
Tak Norway! That was one hell of a road trip! Thank you for that. You really know scenery and you were easily one of the most beautiful places that we've ever seen. Your fjords are everything we hoped they would be and for you to have so many waterfalls was an unexpected treat for us. We couldn't be more thankful for our first river rafting experience. We are ready for more and we definitely hope to visit you again someday soon. Preferably in the summer, when we won't freeze to death.
Tak Sweden You're a wonderful place! Tak and Skål for the champagne we drank on the AF Chapman. She's a beautiful ship. The Vasa museum was even more incredible. For a ship that capsized in 1628 and spent 333 years on the sea floor, you looked amazing. We took a canoe trip afterward and learned just how easy it is to capsize, so we really don't think any less of you. We're just thankful for having such a great time in Stockholm.
"Mulțumesc" in Romanian (Romania, Moldolva)
Mulțumesc Romania! We loved our time living here. Your Christmas markets were amazing, and your New Year's Eve celebration was incredibly fun. Maybe no other thing can better define the spirit of Romanians better than their connection to tradition. You introduced us to random groups of people roaming the streets performing The Bear's dance, the Capra, (goat dance), and the Plugusorul (cracking your whip better than Devo to scare away evil spirits.) It woke us up faster than coffee.
You allowed us to hike the Carpathian Mountains and explore a bat cave. We enjoyed Transylvania and our first Dracula encounter at Bran Castle. Even though Bram Stoker had never visited Romania and wrote about a completely different castle described by his friend, Vlad the Impaler was real! And Vlad was far more brutal than a mere vampire, even one named Dracula.
Thank you for letting us try a traditional lunch at the oldest guesthouse in Romania and selling us some of the best cheese ever! We fell in love with Sarmale cu Mamaliguta, (stuffed cabbage leaves) with polenta, hot chilis, (fresh or pickled) and a dollop of sour cream (smantana) on the side. You introduced us to Tuica, a traditional spirit that is prepared only from plums, a famous national pick-me-up (or drop-you-down if you're not careful).

Your people are friendly, your food is delicious, and your country is beautiful. You exceeded every expectation we had, and we can honestly say that we love Romania. We will always treasure our time there and we hope to visit you again someday.
Mulțumesc Moldova! Your dedication to wine was something dear to our hearts and we will always feel a kinship with you for that. For us, visiting a winery with 150 kilometers of tunnels and millions of bottles of wine, was what it must feel like for a child to visit Disneyland for the first time. You are the happiest place on earth to us.
The train ride there and back was also an unexpected treat. Not only was it our first sleeper train, but it was also the first time we've ever been on a train that had to be jacked up to have its wheels changed. Who knew that there were different-sized train tracks? But we have a fondness for being different, so just keep being yourself.
"Faleminderit" in Albanian (Albania)
Faleminderit Albania! We've moved three times in this country and Walter and Olive were ready to destroy us for a short time. But thankfully, after a short stay in Durres, and our first apartment in Tirana with a floor under constant threat of giving way, we found a great place with a lovely view. We were thankful for the gorgeous sunset nearly every night.
We loved talking to Albanian people because they are probably the friendliest people you can meet. They enjoy having conversations with foreigners and will always make time for you. Maybe it's their love of Raki that makes them so friendly? That would be understandable because it's a powerful elixir that makes friends of strangers with the first Gëzuar. (cheers)
We had more fun than a kid with a box of crayons at your color festival and we couldn't have picked a better place to celebrate our 12th anniversary. We enjoyed your randomly unscheduled nighttime fireworks displays as well. Midnight on a Monday, Saturday at sunset, it really didn't matter if there was an occasion or not. And we're not talking a few dinky little bottle rockets. You guys pulled out the big stuff for no other reason than it was dark and you just wanted to.
Faleminderit for keeping us spontaneous. The weather was always a mystery to us while living there because checking a forecast was pointless. They were never right. Whoever does your weather predictions either needs a lot more training or needs to lay off the raki. Looking out the window to see a lightning storm and tree bending wind, while your forecast said partly cloudy with 3mph winds was a bold-faced lie. It made it hard to make plans, but then again we don't plan ahead much anyway. So thanks for keeping it fun.
"Thank You" in English (North America and England)
Thank you, England! We had visited the UK on vacation many years ago and already knew we liked you. But this time was even more special since we got to visit with family. We hadn't seen Phillip and Charles in years, and you were a wonderful host. We were lucky enough to revisit some favorite places we remembered and see a few things we had missed last time. We had always wanted to see Brighton so it was nice to have that time, even making new friends on the train ride back to London.
And of course, thank you to California. You were home for many years and always welcomed us back from our vacations. You took care of us while our love for traveling grew and offered several places for us to practice our exploring. You allowed us to swim with sea lions, lounge on your beaches, dance at concerts, take fun road trips to so many wonderful places, and meet many incredible friends who we've learned to miss dearly. We know you will always welcome us back, even if it's just for a visit.
Most importantly, we want to give a MASSIVE Thank You to every reader following our journey.
There are not enough languages that could express our gratitude. It is our sincere wish and biggest dream that you have been inspired by what you see and seek out your own adventures. Maybe one day we'll meet out there and share tales of adventure over a nice bottle of wine. We certainly hope so.