It's actually pretty easy to (legally) stay long term in Europe without a long term visa, we've been doing it for over three years.
That said, there are a few rules you might want to follow in order to avoid trouble at the border.
What Is The Schengen Area? + Rules:
The Schengen area is comprised of 26 European countries, and the general rule for Americans, Australians, and Canadians is that you can stay a maximum of 90 days in a 180 day period with a basic tourist visa. This isn't something you have to apply for, although that law will change in 2021.
Schengen Area Countries:
Austria, Belgium, Czech Republic, Denmark, Estonia, Finland, France, Germany, Greece, Hungary, Iceland, Italy, Latvia, Lithuania, Luxembourg, Malta, Netherlands, Norway, Poland, Portugal, Slovakia, Slovenia, Spain, Sweden, Switzerland, Liechtenstein
Non-Schengen Area Countries:
Albania, Belarus, Bosnia Herzegovina, Cyprus, Ireland, Kosovo, Macedonia, Moldova, Montenegro, Russia, Serbia, Turkey, UK, and Ukraine.
The 90/180 Rule Simplified
With a basic tourist visa, you're allowed to visit for a maximum of 90 days in a 180-day period.
This is true of the Schengen area as well as most individual Non-Schengen countries, with a few notable exceptions. The clock starts on the first day you enter and how you spend your time is up to you, but a new clock doesn't start until those 180 days are up. Your stay can be consecutive, (90 days in a row) or non-consecutive. Non-Consecutive meaning that you may spread your 90 days out entering and leaving as you like, as long as your total days visited doesn't exceed 90 within that 180-day period.
For example, when we moved to Barcelona on August 1, 2016. That started our 180-day clock. We stayed in the Schengen area for 83 consecutive days. Then we moved to Dubrovnik Croatia, a Non-Schengen country, on October 22, 2016. We saved those 7 days that we had left for a visit to Berlin over the Christmas holiday to meet up with friends and family. Our 90 days were used up on that visit and we had to exit the Schengen area until January 28, 2017, when our 180-day period was over.
By that same rule, when we flew into Dubrovnik on October 22, that started our 180-day clock in Croatia. We used up 65 days in Croatia before going to Berlin for the holidays. Then we came back and stayed for another 25 days in Croatia before we had to exit for the rest of that 180-day period.
What About Ireland And The UK?
You can stay in Ireland for 90 days in a 180-day period and the United Kingdom for 180 days in a 360-day period.
What About Albania and Georgia?
You can stay in Albania and Georgia for up to one year. Your passport should be valid for at least three months beyond your stay. You may enter the Republic of Albania or Georgia as a tourist without a visa. You may stay up to one year without applying for a residency permit.
The Denmark Exception.
US citizens can enter Denmark for up to 90 days every six months, regardless of whether they have stayed in another Schengen area country (except the other Nordic countries) prior to entry into Denmark.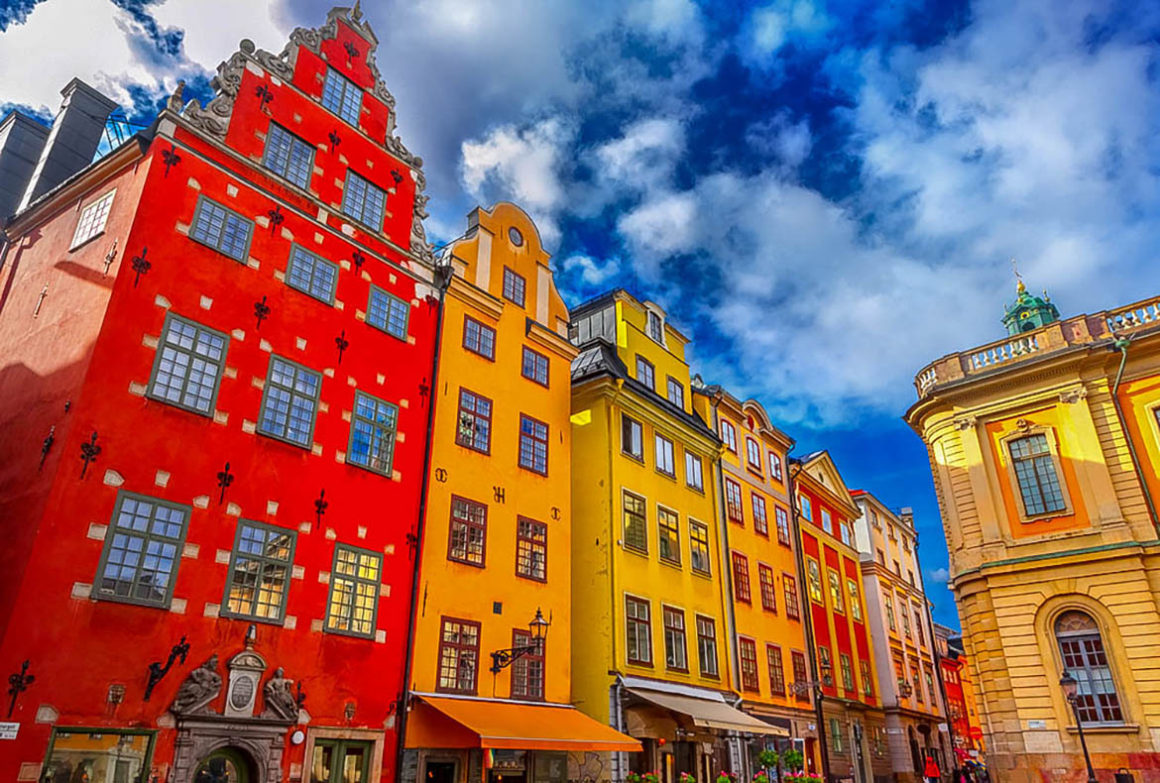 What Happens If You Overstay A Tourist Visa?
The Obvious answer: do not overstay the 90 days. But, if you do overstay the 90 days, we've heard that the southern Schengen countries are more lenient. We've never tested it personally and our advice is to try to avoid that situation if at all possible. We've also heard that Scandinavian countries are strict about enforcing the 90 days in a 180-day period. If you are caught violating the Schengen tourist visa, you could be fined or banned from entering the Schengen area for a certain period of time.
How To Get Around The 90/180 Rule?
Besides getting a long-term visa or overstaying your visa, there really isn't a way to get around the 90 days in a 180-day period. This is how we live. After spending 90 days inside the Schengen Area, we travel to a Non-Schengen Area for 90 days before (legally) heading back into the Schengen area. We use a Google calendar to count our days in the places we go. We create events on that calendar to make note of the count and mark when those time periods start and end.
Crossing Borders With Pets?
We have crossed 13 borders with Walter and Olive. Cats and dogs need a pet passport to cross countries, which is a collection of documents proving they are free from diseases and fit to travel. In some borders, it seemed that no one wanted to bother checking the documents, but it is worth to keep the passport up to date to avoid problems with quarantine.